The content you are attempting to view is exclusively available to StarCityGames.com® Premium members.
If you're already a StarCityGames.com® Premium member, please
login into your account
to view the rest of this content.
If you're not currently a StarCityGames.com® Premium member,
click here
to become one and receive:
Exclusive Discounts: Premium members receive a 5% discount on most items available for sale on StarCityGames.com*, including all card singles, sealed products and supplies!
Exclusive Content: Premium members receive access to exclusive content from many of the game's top players and personalities.
Ad-Free Experience: Premium members enjoy a StarCityGames.com website experience free of third-party advertisements.
* Applies to StarCityGames.com® website purchases only. Excludes event entry fees, Premium memberships and gift cards. Cannot be combined with any other discount, sale or promotion.

It used to be that when you thought of discard spells in Magic you'd think of Mind Twist or Hypnotic Specter. Dark Ritual + Hyppie was a common opening in Magic's early days. A little later on we saw Hymn to Tourach. But as the game has matured, there's one card that dwarfs the others as the most ubiquitous, most iconic discard spell of all time: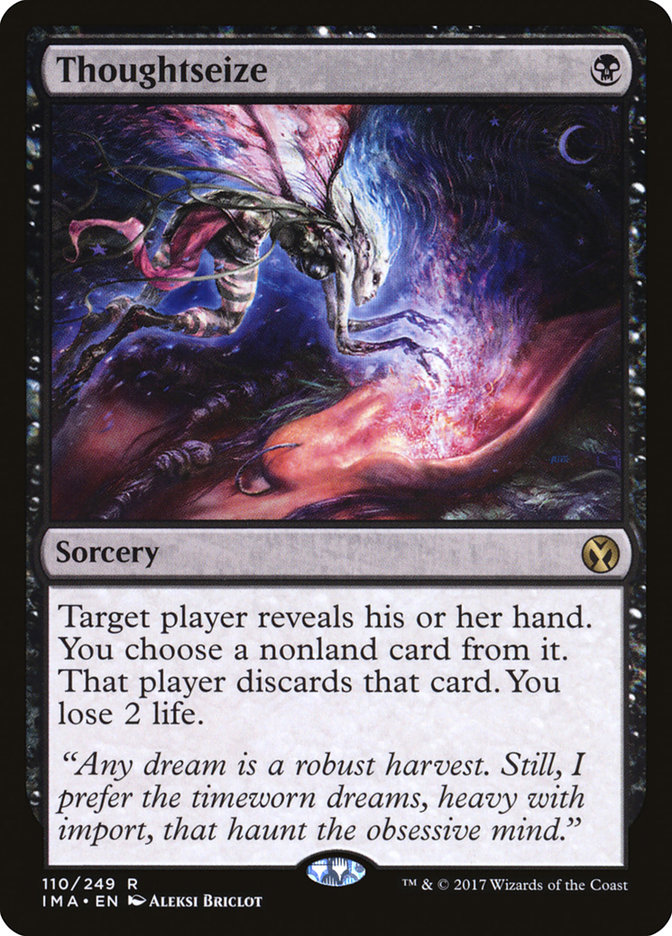 Every time it's been in Standard it has ruled that format's metagame, from Faeries to Mono-Black Devotion. It's also been a staple in Modern and Legacy for as long as those have been popular formats. Inquisition of Kozilek, Cabal Therapy, and Duress all see significant play in the non-rotating formats as well, demonstrating the power of one-mana discard spells as a whole.
Modern in particular has been dominated by these targeted discard effects. Without Force of Will, Daze, and Wasteland, they are far and away the best option for fair decks to combat a sea of powerful, linear strategies that is so widely varied that you cannot possibly sideboard appropriate hate for them all. And so they form the basis of the most successful fair decks in the format.
For many years that meant Jund and Abzan. Then Grixis Death's Shadow ruled the roost for the last year. Now that means Jund again because Bloodbraid Elf is back. No matter which fair deck is on top, it's clear that discard spells are going to play a pivotal role, and thus, it's incredibly important to know how to effectively wield them. To that end, Reid Duke produced one of the best article's in Magic's history, which is still relevant for fair players today.