It's time.
With Guilds of Ravnica on the horizon, we're about to usher in which will hopefully be a renaissance of Magic. Kaladesh is finally behind us (well, after the World Championship at least), and Ravnica is the perfect place to commemorate it.
We still have some Goblin Chainwhirler problems, but hey, not everything can be perfect.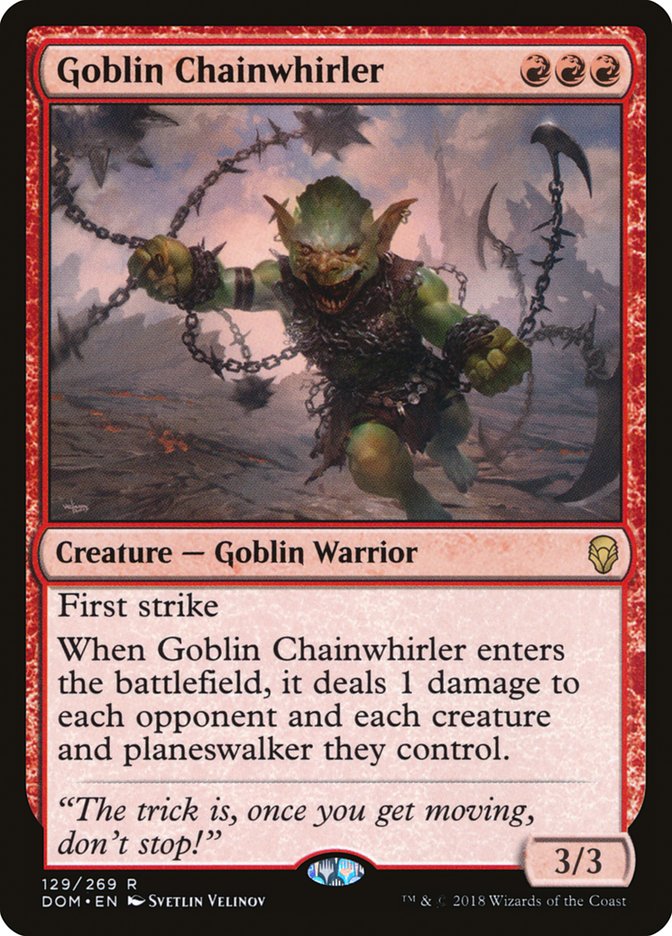 Thankfully, most of the supporting cast is rotating along with Kaladesh, leaving behind a motley crew of red creatures and burn spells. I'd expect some help from Boros, but not much from the typically blue-focused Izzet guild. Even if we completely brick off for the rest of preview season, there's still enough for a playable (and honestly pretty good) red aggro deck.