Two weeks ago Former Player of the Year, SCG Tour® Players' Champion, and current Platinum Pro Brad Nelson was playing Round 13 of GP Minneapolis with his back against the wall at 9-1-2. With any loss knocking him out of Top 8 contention, he was in Game 3 and essentially dead on the battlefield going into his likely last draw step. He peeled the top card off of his deck, saw it was a game-winning lethal Walking Ballista, and emphatically slammed it on the table, thus sealing the game and the match and keeping him alive to make Top 8 of the event – which he eventually did.
The thousands of people watching at home were divided; some thought it was an exciting and tense end to a very close match and the outburst of emotion was fitting given the situation, while some thought that the outburst showed disrespect to Brad's opponent and a lack of "class."
Two years ago, six-time All-Star and two-time Home Run leader Jose Bautista of the Toronto Blue Jays was at the plate in a deciding Game 5 of a first-round playoff series. The game was tied in the seventh inning and Bautista came to the plate with two runners on base. He would absolutely hammer a ball into the left field stands, and after contact stood and watched his home run for a second before emphatically launching his bat to the side and rounding the bases.
The millions of people watching the game were divided on the bat flip; some thought it put a loud and emotional exclamation mark on perhaps the biggest home run of a star player's career, while others thought it broke the "unwritten rules" of baseball that dictate how a player should conduct oneself.
There are some common threads in both of these scenarios:
Both players expressing themselves in the moment and having an outward emotional response to an exciting success.
Both scenarios ended up being highlights of their respective events, both for how exciting they were in the moment and how divisive the opinion of each was after the fact.
Both scenarios revolve around an unwritten "code of conduct" that is assumed to be known about and followed without ever being clearly defined.
Expression
Handling emotion is a very complicated topic in a mental game such as Magic, which does not require the adrenaline necessary for peak physical performance like sports do.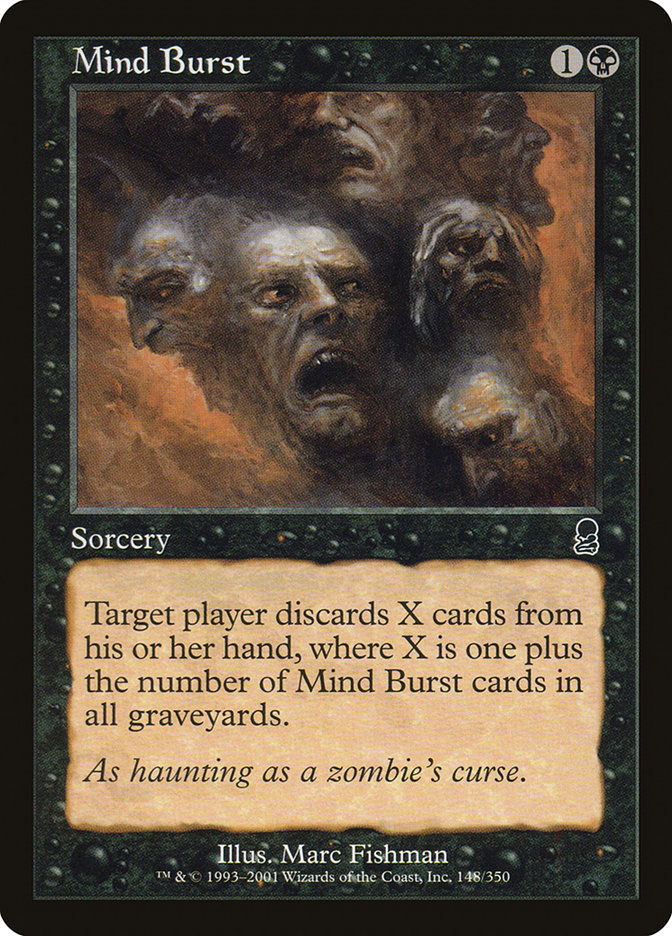 Conventional wisdom is that it is best to attempt to completely remove emotional reaction from one's game if one's goal is to achieve the highest levels of success. Emotions are unpredictable and unreliable, and can serve as a distraction when one's mental focus needs to be clear. Emotion also can lead to tilt when things don't go one's way, and in a game with as much variance as Magic, one must be able to handle the swings.
Aside: This is a topic I've been meaning to tackle for quite a while but have been daunted by the complexity of it. I think conventional wisdom of ignoring emotion is incorrect, but I lack the complete solution and the clarity to present it. One day, perhaps.
However, there are two problems with this view on emotion in Magic.
One, we are not robots.
Sometimes we can't control our emotions and release them for the world to see. Trying to bottle them up only makes it more unsettling when someone "loses control" and displays an outward show of emotion in some way.
Two, robots are really boring to watch (unless they are battling to the death in an arena). People watch sports and other competitions because we want to see human beings succeed and fail. We want to see the dramatic and unexpected feats, and we want to see the devastating and crushing defeats. Drama rules the day, and emotion fuels that drama.
Magic has been working very hard to become a spectator sport, and is already burdened by the inherent difficulty that comes with that. There are no explosions in Magic, no Zerglings getting mowed down by flamethrowers, no 500-foot home runs or diving, one-handed catches. People are at the heart of the game, and trying to police the humanity out matches is a major detriment. Emotional displays help to show each player's personality, which in turn makes them more relatable to different people and makes the game more enjoyable to watch.
Excitement
These sorts of dramatic events often end up being the most memorable and talked-about ones, both as next day Twitter-talk and even long after an event is over. When I say "Pro Tour Honolulu 2006," what is the first thing you are likely to think of? Is it Mark Herberholz's winning Gruul Aggro deck? The surprise emergence of the U/R Owling Mine decks? How I played three copies of Giant Growth in my Zoo deck?
Of course not! It's this moment right here:
Pro Tour Honolulu 2006 was my first Pro Tour, and I was right there watching the big screen with everyone else when one of the most famous topdecks in Magic history happened. The reaction was astounding. Aside from everyone who was watching just to watch being floored by the unexpected and exciting chain of events, everyone who was emotionally invested in the outcome of the match also went ballistic. Craig's friends were of course celebrating, but the much larger French contingent was obviously very upset. They were cursing and shouting, and it felt much more like I was at a hockey game or major sporting event than a Magic tournament.
That's awesome!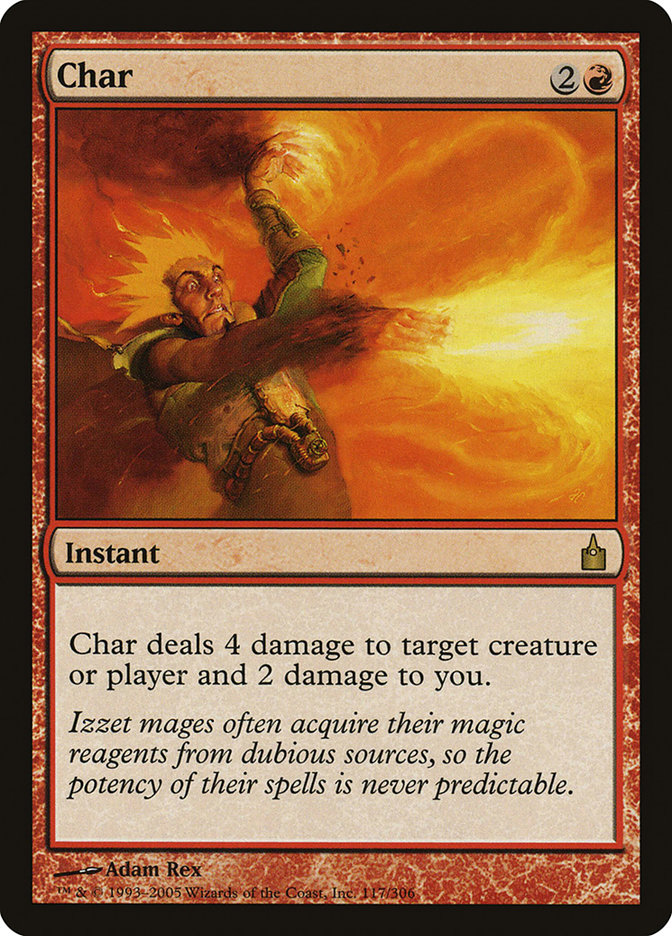 Imagine if Craig and Olivier we just completely stoic about the moment:
Craig: End of turn, cast Char, targeting you.

Olivier: It resolves. I go to three life.

Craig draws his card for the turn.

Craig: Tap two lands, Lightning Helix targeting you.

Olivier: It resolves. I am dead. You win. Good game.

Craig: Good game.

They shake hands, quietly pack up their cards, and leave the table.
Not quite the all-time great Magic moment anymore, is it?
It's great that both Craig and Olivier had the personality and exuberance to both get into the moment, with Olivier encouraging Craig to "slam it" rather than just draw his card and Craig not holding anything back once he'd drawn it. The excitement was there, it was shared by everyone who was watching (including a great call from announcer Randy Buehler), and is not something that anyone who sees it will soon forget.
That's the byproduct of players freely expressing themselves – we get a little glimpse into who they are as people. This helps the viewers at home to form opinions about each player, and in turn gets them emotionally invested in the game. Some players are lively, energetic, and wear their hearts on their sleeves, while some players are going to naturally be subtle and stoic.
These are both great!
Every player should feel free to express themselves as they see fit, and it's great if the people watching at home have a strong opinion on whether it's the "right" way to do it or not. This creates discussion and encourages people to connect with the players they relate to the most. It also encourages people to dislike the players that they don't relate with, and that tension makes watching Magic events much more enjoyable. You get to cheer for your favorites and boo the players you don't like, and most importantly become emotionally invested because you clearly see that the players are emotionally invested as well.
This makes for good viewing, which can help grow Magic as a whole.
So let's get everyone hooting and hollering every time they win a match, right? We can have players throwing cards at each other, talking trash, and insulting each other's mothers while they topdeck their way to victory!
Not so fast.
Unwritten Rules
There's obviously a line and there are obviously limits, but what isn't obvious is what those limits are.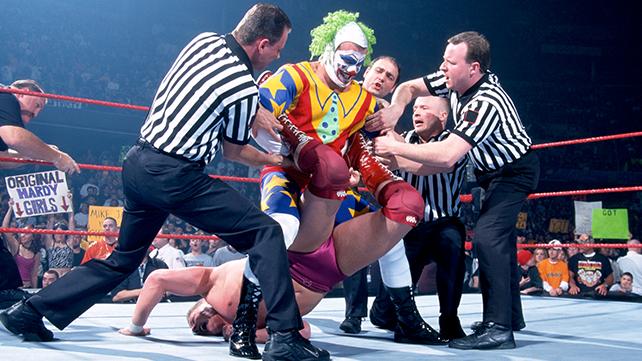 Clearly the WWE is not a fair comparison like other sports or competitions are because it is all scripted to be as absurd and outlandish as possible. There's no dignity or "spirit of the game" to tarnish because it's not real. However, it is often a useful exercise to take something to an extreme to understand it more clearly; one can see the benefits of introducing drama into competition (even if it isn't real) and how it makes it more exciting. [Quick word to wrestling fans: Discovering New Japan Pro Wrestling has made WWE permanently unwatchable for me. Migration highly recommended. --Ed.]
So, by defining the WWE as "too much" and emotionless robots as "too little," we leave ourselves with a very complicated middle ground to define. Typically this middle ground is characterized by each sport or competition's "unwritten rules." These always get very complicated because they are so ingrained in the culture of the game without ever really being explicitly stated.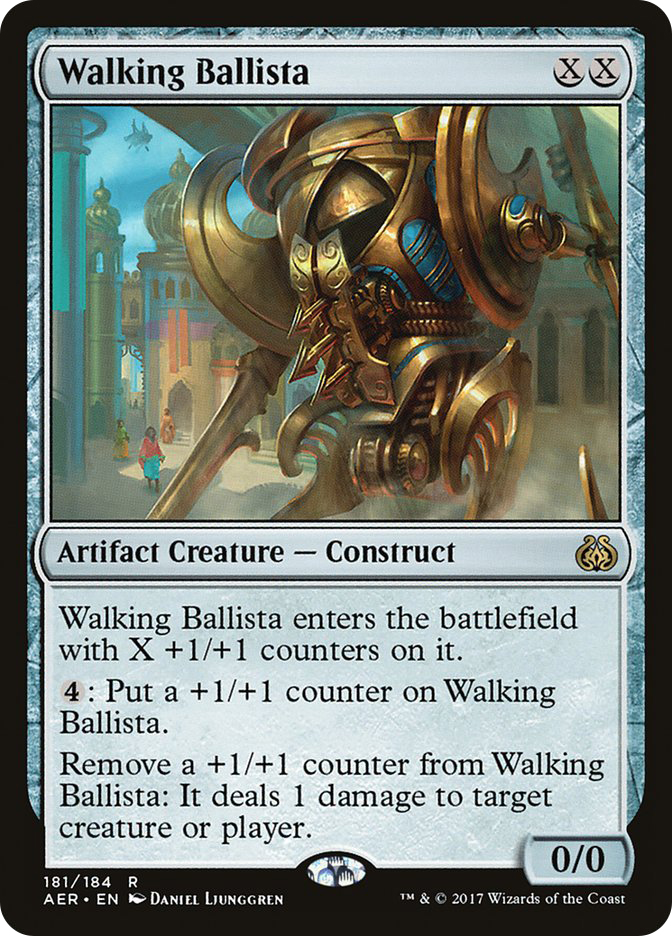 So when someone is casually watching Brad Nelson slam down the game winning Walking Ballista a turn away from death to win a game he looked certain to lose, they may not understand that Brad is breaching an unspoken contract between Magic players to be extra-careful around the sensitive topic that is "losing a game." A casual viewer may just see an exciting moment, but an entrenched Magic player who is used to competition sees a player throwing a lucky topdeck into their opponent's face.
Magic players, like most people, are often fairly self-centered, and because players lose tournaments far more often than they win them, they tend to empathize with the loser of the match rather than the winner. The result of this is a gut reaction of "I would hate to lose like that" rather than "What an exciting way to win!" Rather than celebrating a player's victory and exciting moment, they make it about themselves. Most Magic players can recall their own personal bad beats and devastating elimination losses with great detail, and seeing a player get topdecked against in grand fashion digs up those feelings in them. As such, when they are on the winning end in such a situation, they tend to be extra-reserved and careful about trying not to rub it in.
It's certainly considerate, but frankly it's lifeless and boring to watch. Magic is a game! It's supposed to be fun, both to play and to spectate. It is completely okay for Magic players to show some emotion and excitement, when it is appropriate of course.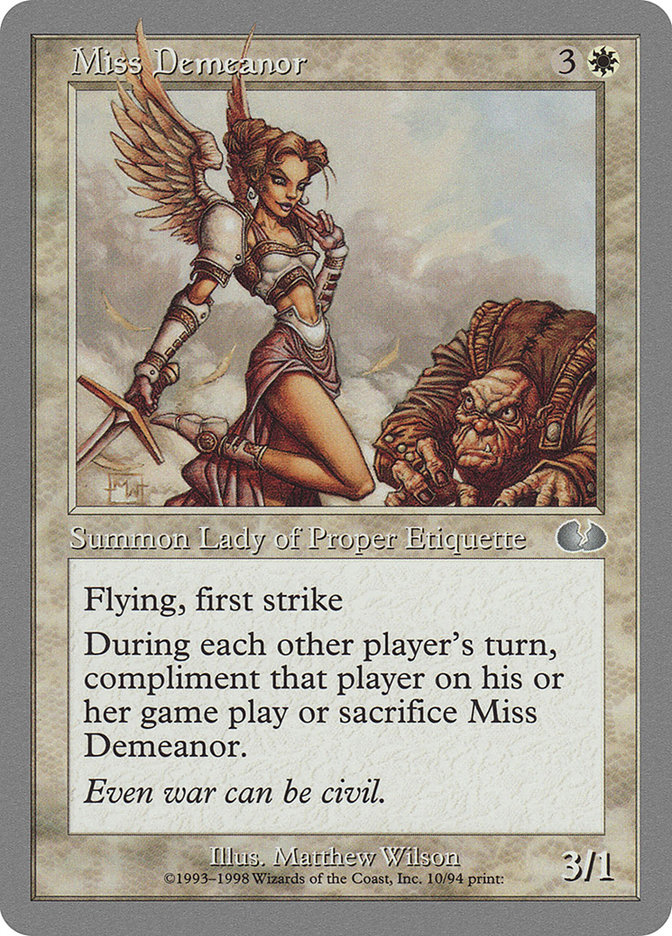 Ah, there we go again. Unwritten rules... etiquette... what is appropriate anyway?
The Magnitude of the Moment
Emotional responses are very relatable when they make sense, but feel very off kilter when they do not.
For a good example of this, let's look back to Jose Bautista from earlier in the article. The "Bat Flip" from two years ago was perhaps the biggest home run of his entire career, an elimination game-tying shot that would propel his team to victory. It was one of the most exciting moments of the playoffs and a career-defining moment.
This home run earlier this year was the exact opposite.
This was from a regular-season game where Bautista's team was down by five runs late in the game. There was nobody on base and the Blue Jays were near the bottom of the standings. For all intents and purposes, it was a meaningless home run that had little effect on the game or the season. Clearly the Atlanta Braves took offense to Bautista's reaction, and it almost turned into an all-out brawl.
The lesson is clear: the emotional reaction needs to match the magnitude of what it's reacting too.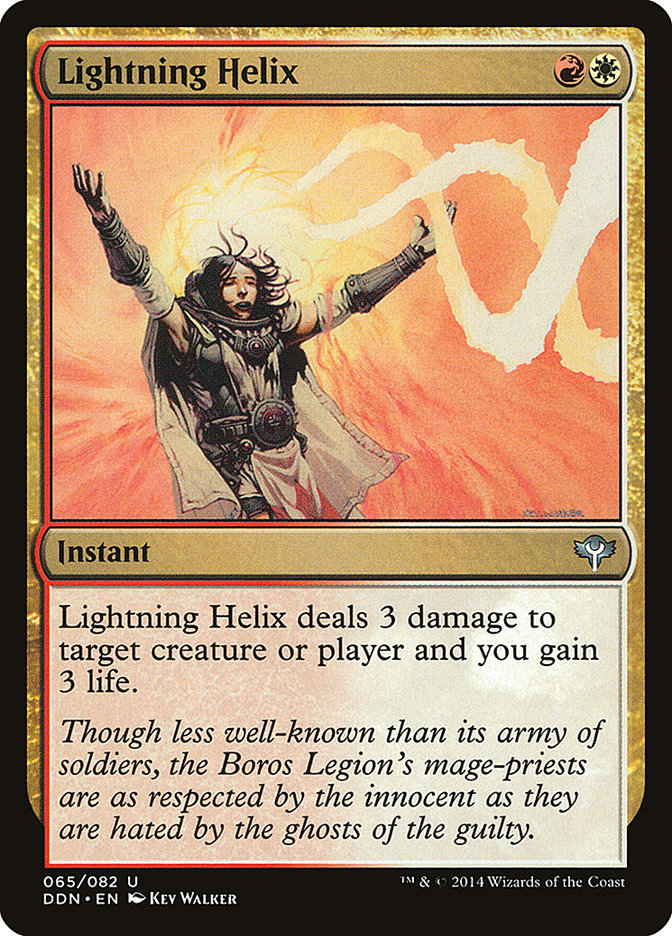 Craig Jones's Lightning Helix won him Game 5 against a Hall of Fame player and thrust him into his first Pro Tour finals. If that's not a moment to celebrate, it's hard to know what is.
The Excitement of the Moment
The other big factor of the Craig Jones Lightning Helix, as well as Brad Nelson's Walking Ballista, is that they were unlikely and unexpected occurrences. Most of the time, each player is going to draw a blank and the game is just going to end in unexciting fashion, and the tournament will go on. However, when there is a timely topdeck, or a huge home run, or the four Terran dropships get intercepted by Mutalisks and the unexpected happens, it's very easy to get excited.
The swings are what make playing and watching games interesting, and these tense and exciting moments are always the highlight of any event.
However, not every game is going to be exciting. When I won my first Open against Ben Wienburg, he unfortunately mulliganed to four in Game 2 with his Storm deck and was never really able to get anything going against my good seven-card Sultai Delver hand. The outcome of the game was never really in question, and he was friendly and courteous in defeat as we brought the game to its expected conclusion. The moment lacked excitement, beyond the magnitude of being my first Open win, and therefore ended up being more relaxed.
Ben is also a friend of mine, and to celebrate a victory in a game that was less me winning and more him losing didn't feel right.
Not Showing Someone Up
This is perhaps the biggest reason people seem to get upset when someone celebrates – they don't want to be seen as "showing someone up" or rubbing it in their face. As we discussed earlier, people are very sympathetic towards being in a losing situation because we've all been there and know what it feels like.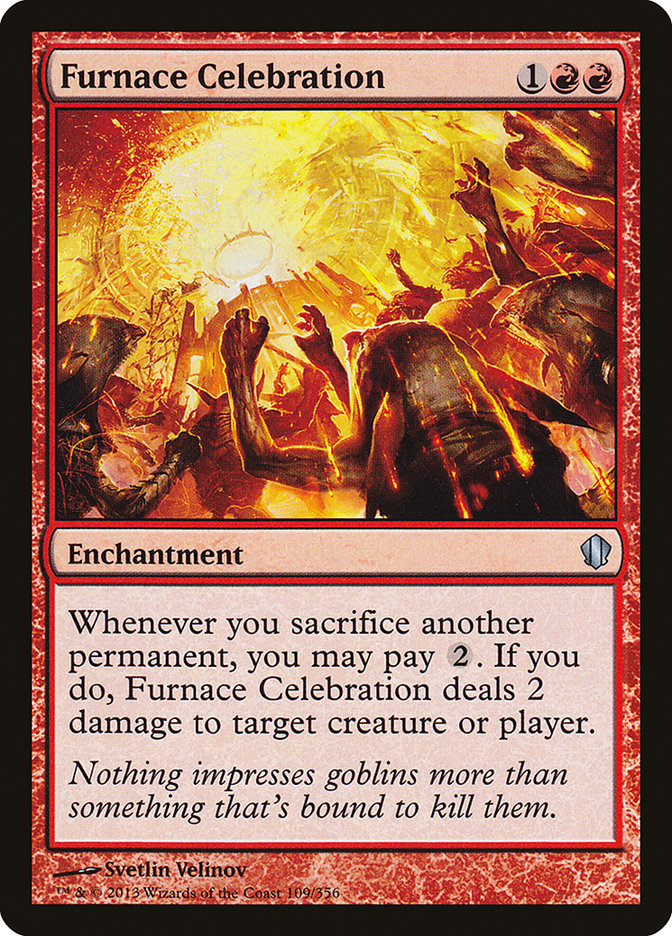 However, celebrating a positive moment in your life is not mutually exclusive with showing somebody up.
If your celebration or emotional release involves throwing it in your opponent's face that you beat them or trying to exert some sort of superiority because of your victory, you are a jerk. You are making the moment about their failure or defeat, while bringing a very negative connotation to what should be happy and positive thing. A celebration should be about the achievement that has happened in this moment, and about the positive feelings that surround that achievement.
This is much more easily conveyed in team sports, where you have other people to share the achievement with and the intent of your celebration is clear, but can really be applied any time.
It's about the positive, the victory, not the negative, the defeat, and as such it needs to be taken that way.
If someone has a huge moment and gets excited, let them! Get excited with them, or, if it really bothers you that much, get mad at them! We're all human beings playing a game; let's let ourselves be human.
And if it really bothers you that much, then this should bother you too:
Yam Wing Chun had his great run at Pro Tour Hour of Devastation cut short by one of the biggest mistakes seen in the Top 8 of a Pro Tour in a long time, and he (understandably) was visibly furious with himself after making it. If you think that a player shouldn't be allowed to emote and celebrate a huge topdeck, then it shouldn't be okay for Yam to emote his frustration with himself after making his error.
While definitely a sad Pro Tour moment, years from now Yam's punt will be one of the major things that Pro Tour Hour of Devastation is remembered for. We all felt for him in that spot, and again, it was one of the most relatable and human things to happen at that event.
So What About You?
Amusingly, while this is something I feel strongly about, it doesn't really pertain to me directly.
I am not an excitable person, and I rarely celebrate. When I score a goal in hockey, I usually put my head down, skate back to my side of the ice, and line up for the next faceoff (with a few exceptions for overtime goals in important games). When I won the SCG Players' Championship a few years ago, by far the biggest and most important win of my Magic career, I merely relaxed back into my chair and took a deep breath.
However, I love watching sports and games, and I love seeing excitement and big moments. Maybe I'm jealous and wish I was more excitable. Maybe I appreciate sincerity, or maybe I just like watching people be people. Either way, it just feels right to me.
So next time you feel it, don't be afraid to let it out! Be aware that there's a time and a place, and be aware of your opponent's feelings, but also recognize that the magnitude of your achievement is directly relative to your own personal experiences. For some players, it's making Top 8 at a Pro Tour or winning an Open, but for some it's going to be something as simple as making Day 2 of a Grand Prix.
And if you lose a tough match and your opponent is very happy, assuming they played a sportsmanlike match and are celebrating in a positive way, be happy for their achievement! Is it an easy thing to do in the moment of defeat? No, but doing so will make you a better person and handle losing better in the long run. Losing builds character, and watching someone celebrate what you want to achieve can be a great motivator.
When all is said and done, it really comes down to this:
If you don't want your opponent to celebrate, WIN.

— J Mazz (@j__mazz) August 8, 2017