The content you are attempting to view is exclusively available to StarCityGames.com® Premium members.
If you're already a StarCityGames.com® Premium member, please
login into your account
to view the rest of this content.
If you're not currently a StarCityGames.com® Premium member,
click here
to become one and receive:
Exclusive Discounts: Premium members receive a 5% discount on most items available for sale on StarCityGames.com*, including all card singles, sealed products and supplies!
Exclusive Content: Premium members receive access to exclusive content from many of the game's top players and personalities.
Ad-Free Experience: Premium members enjoy a StarCityGames.com website experience free of third-party advertisements.
* Applies to StarCityGames.com® website purchases only. Excludes event entry fees, Premium memberships and gift cards. Cannot be combined with any other discount, sale or promotion.

It's a good day to be a blue mage.
Hell, it's a good era to be a blue mage.
Hasn't it been a pretty good life to be a blue mage?
That's what I'm saying!
And it's not just the overabundance of cheap, quality counterspells, nor the excess of card draw options.
So, you're saying it's the Torrential Gearhulks?
Oh… um, that wasn't what I meant, but they certainly don't hurt.
Search for Azcanta? The Scarab God?
See! Now, we're starting to get to the real heart of things: there are just so many good blue options, and Dominaria isn't exactly short on compelling blue options, either. And it's not just the level 1 stuff like Tempest Djinn.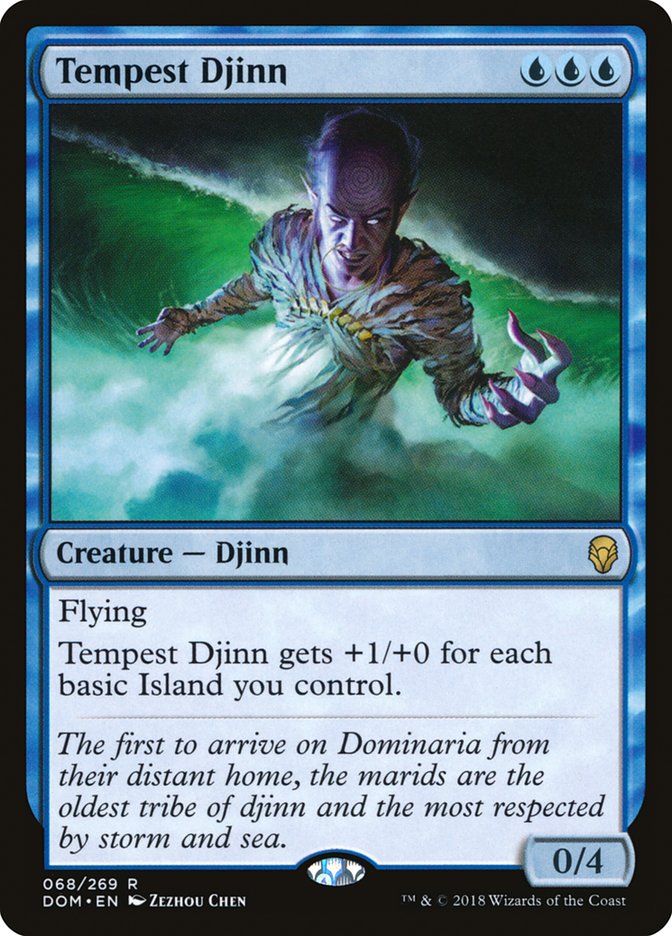 Isn't this card amazing? Like, I get that it asks you to play basic Islands instead of Memorial to Genius, Zhalfirin Void, Ipnu Rivulet, Field of Ruin, or another color, or whatever.
It rewards you for being all-in, but it's not like it's an absolute essential pure devotion. You've still got to support triple blue on three, so you wouldn't want to play many, but it wouldn't be completely out of the question to play a few if you were really getting your money's worth.
For instance, while every Island does potentially speed up the following deck's clock, a Memorial to Genius would give some options, too.