I'm pleased to present you some incredible spice that will published in tomorrow's batch of Standard Magic Online decklists.
Not to steal Patrick Chapin's schtick, but I'm from the future!
Creatures (28)
Planeswalkers (3)
Lands (22) (In case it wasn't obvious, I was the one playing the deck, which is how I know this pile of 75 cards went 5-0. Unfortunately, I'm from the lowly present.)
Similarly to my Mox Amber article from last week , this week I took a deep dive on Construct tribal. Why, you may ask?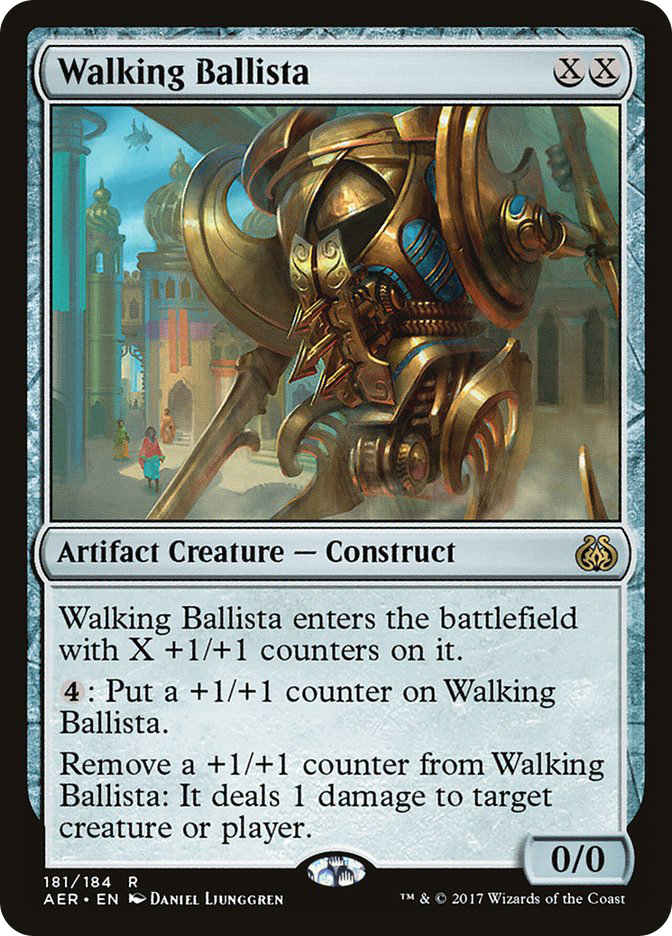 Standard at the moment is a bunch of control decks and a bunch of decks that struggle mightily against large Walking Ballistas. Cards like Verdurous Gearhulk and Winding Constrictor make Walking Ballista even more egregious, but staying in theme gives you some additional help in Metallic Mimic and Foundry Inspector. Going long, Scrap Trawler threatens to bring them all back again.