If you want to smash control and do reasonably well against red decks, you should play B/U Midrange.
B/U Midrange is a strategy I've liked for quite some time , even if I haven't played it very often. The more important thing to be aware of is that B/U Midrange is a "smaller" deck, meaning that it's quite easy for other decks to go over the top of you if they care to. Trying to navigate long games while basically only gaining marginal edges from cards like Champion of Wits and Glint-Sleeve Siphoner can be difficult. If you don't do everything right, you could end up getting buried by raw power, which definitely doesn't feel good. For that reason, playing B/U Midrange might not be advisable. There's a secret to beating their more powerful cards though.
Velocity
The trick to not falling behind is by generating velocity and making your land drops, ensuring you'll be able to play multiple spells in a turn going forward. Sometimes that means taking some time off from controlling the battlefield to cast Glimmer of Genius or activate Arguel's Blood Fast a couple of times to have a stronger late game.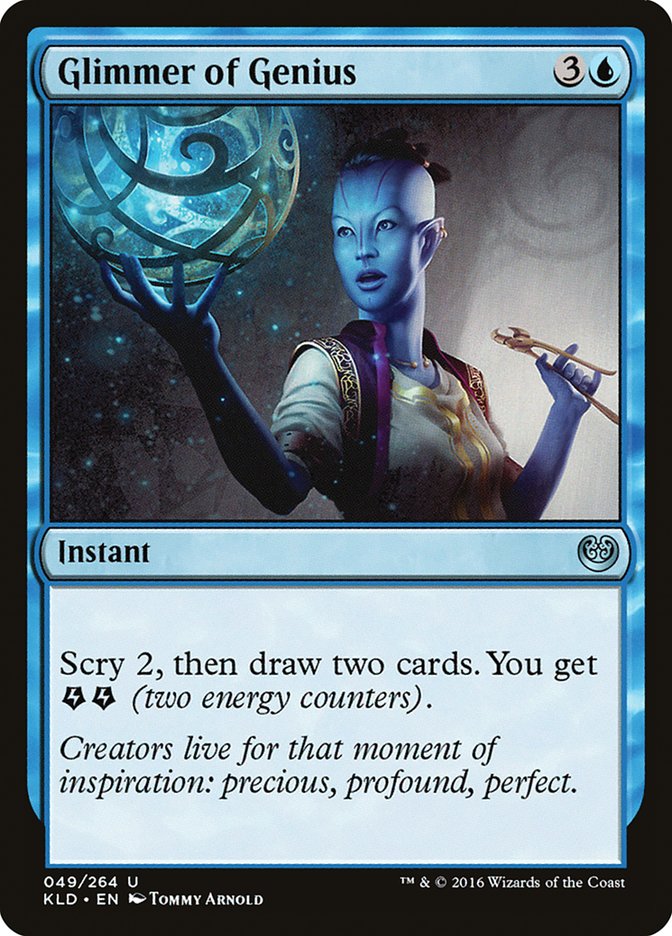 Note that some players tend to do this the wrong way, prioritizing drawing cards more than developing their own position. It's a fine line to walk, but everything is learnable with practice. In general, you should default to drawing cards last because keeping up in tempo is more important, but if you can tell that you're going to start missing land drops and be unable to do that in future turns anyway, it might time to fire off that Champion of Wits or Glimmer of Genius.
You should also be cognizant of when you should be casting a more expensive spell rather than multiple smaller spells. By playing your larger spell earlier, that ensures you'll have more options on subsequent turns, so even if playing the larger spell doesn't yield as strong of returns, you will make that up later.