It's been years since I've played Elves in Legacy, but I still get asked for advice on the deck and how to adapt it to the current Legacy metagame. That's what happens when you become so closely associated with a deck. It never really leaves you. Even though I've been consistently playing Storm in the rare times I actually play Legacy these days, I always had the idea of switching back to Elves at some point in the back of my mind.
You see, Elves and I have some unfinished business. Despite it being the deck I'm most associated with, I don't yet have a trophy with it. Two finals losses, including the heartbreaker against Dave Shiels in Providence, are what I have to show with my time with the deck, and that just doesn't sit right with me.
But amidst all the talk about Goblins and Temur Delver being unlocked by the banning of Deathrite Shaman is the fact that Elves lost one of the key pieces that elevated it from fringe archetype to a deck to beat.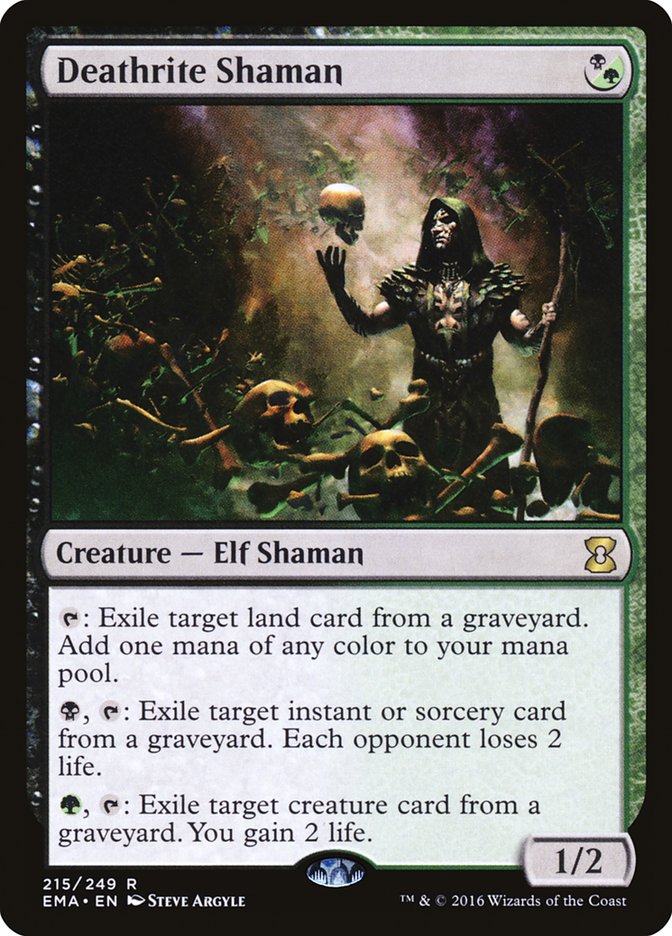 Deathrite Shaman was more than just a mana creature for Elves. In fact, that functionality can be easily replaced with a combination of Fyndhorn Elves, Llanowar Elves, and Elvish Mystic. But Deathrite Shaman was a key part of the deck's aggro plan. Between Quirion Ranger and Wirewood Symbiote, you could activate Deathrite Shaman multiple times per turn, producing a significant clock that didn't care about blockers.