The top 25 red cards of all-time most certainly involves a fair number of burn spells, and today's first card is not only one of the best burn spells in the game's history but one of its most historically significant.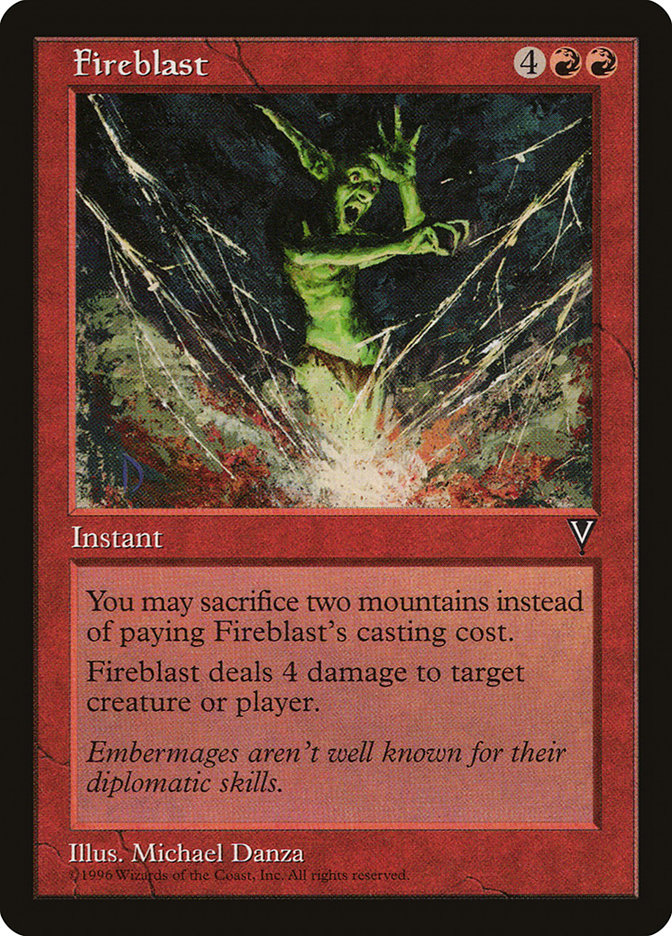 Fireblast marked the beginning of a new era.
You see, for the first couple years of Magic, the color red was largely a support color, primarily contributing burn spells, artifact and land destruction, and a variety of niche spells for special occasions. Once in a while, you might see a Shivan Dragon or Kird Ape, but the color largely bore little resemblance to the red we know today.
By late 1996, the first year of the Pro Tour, a new perspective on red was formed, thanks to Jay Schneider's Sligh deck. Here, cheap, mediocre red creatures were coupled with burn for interaction to enable an aggressive battlefield control deck with some midrange properties. Players would often assume it was more aggressive than it really was, then be surprised when the red deck took over the game with Orcish Artillery and Death Spark.