Now that we're into the top five red cards of all-time, we've got to be dealing with some real heavyweights, the creme de la creme Vintage has to offer...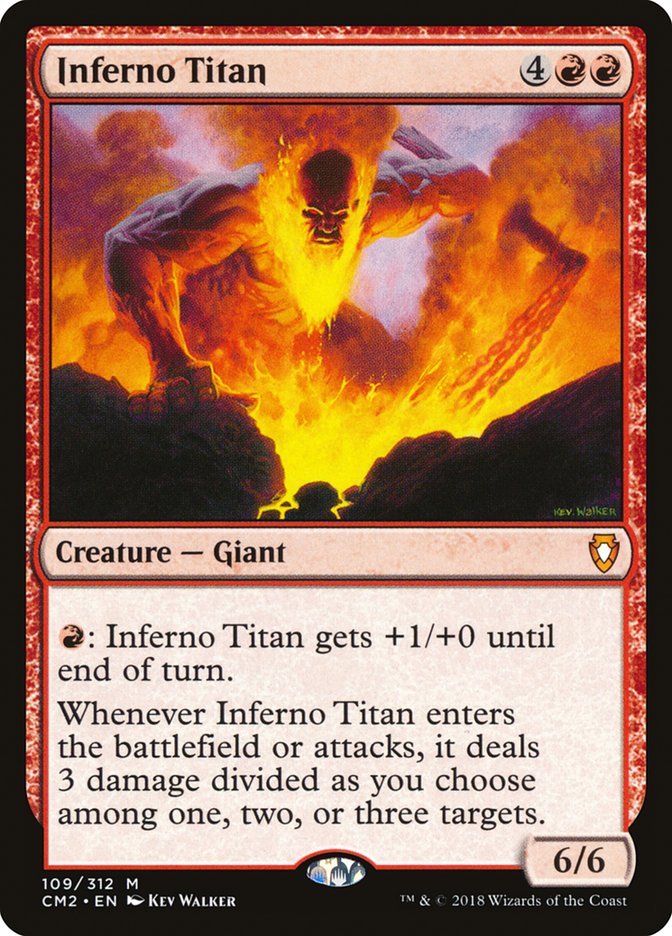 No really!
Inferno Titan is a truly messed up Magic card.
What people Oath of Druids up speaks volumes. You've got access to every creature in Magic (well, except Timmerian Fiends and Tempest Efreet), and you don't have to pay for it. What do you Oath up?
Creatures (3)
Planeswalkers (6)
Lands (16) Inferno Titan is that big of a game.
In addition to being such a powerful game piece, it's obviously far more castable than most game-winning threats we could play and the ability to clean up the left over Spirits from Forbidden Orchard is actually very helpful.
Inferno Titan enjoyed immediate Standard success, most notably in the G/R Wolf Run Ramp deck we discussed last week ; however, this was only the beginning of what would prove to be a long and illustrious career dominating the format in no end of different archetypes.