You know, I could grow used to this.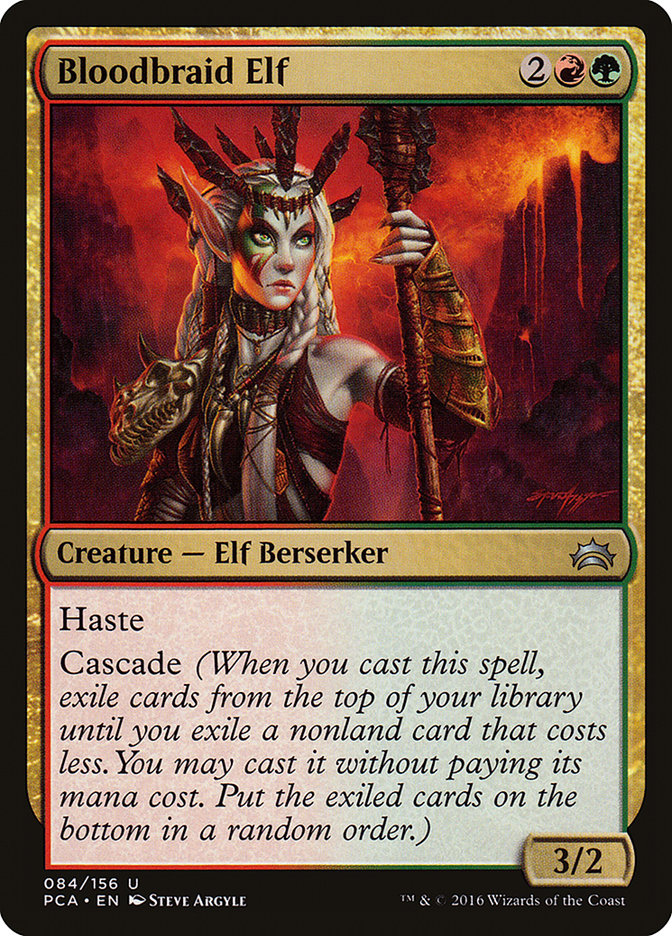 It started when they unbanned my old friend Bloodbraid Elf. I got to write an article talking about how she was the solution to all Jund's problems and how Jund would change to accommodate her. Then I got to a win a bunch at Magic tournaments by casting her. It was a good time, to be honest.
Then things started to change. The Modern metagame shifted and wins with Jund got harder to come by. People were no longer surprised to see your Raging Ravines and no one was ever caught off guard by a Liliana of the Veil. Whispers of Jund's demise became fact more or less overnight. Things got so bad I couldn't in good faith let the tournament results of my friends depend on Jund and instead played Burn in Team Unified Modern at Grand Prix Detroit.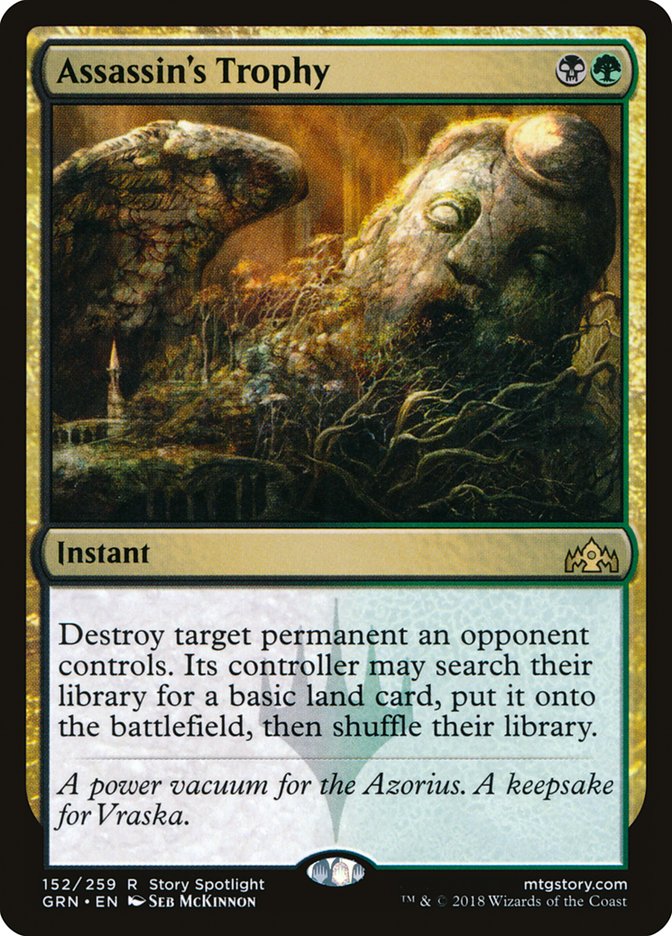 Now, the cycle begins anew. Not an unbanning this time, but an altogether new card. Assassin's Trophy changes everything. Once again, all Jund's problems have been solved. Once again, Jund builds will have to change drastically to accommodate a new toy. Once again, I get to write about the new face of Jund, and very soon I will once again get to win a lot of matches with Tarmogoyf and friends.
And this time, I expect Jund's life expectancy to be longer. Much longer.
Problems Solved