Do you ever feel alone? One giant city on one giant plane, yet you feel there's nowhere you belong? Well, here at Golgari, everyone belongs.
Hi. I'm Bardington the 47th, and I welcome you to the swarm where everyone's connected, where everything's connected. I, too, was a lost soul on Ravnica before our brave leader Vraska showed me the path to a brighter future. Being a part of the Golgari Swarm gave me purpose, and today I'm here to pass onto you the amazing opportunity I was given many years ago.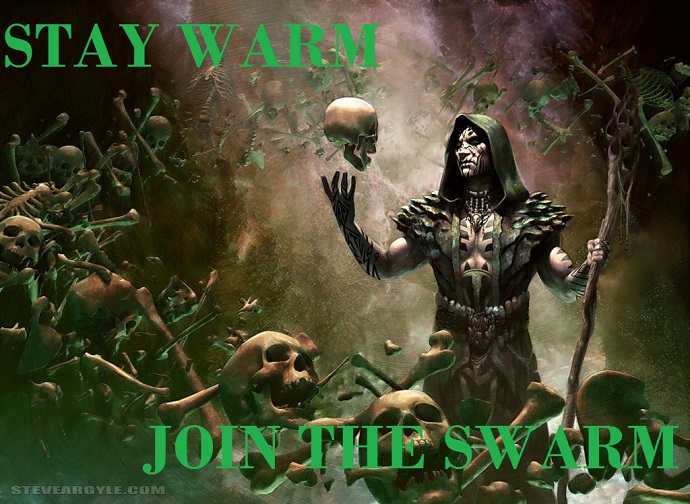 Today we're going to talk about the most urgent thing on our minds, whether we know it or not. The guilds will soon be recycled, and your only chance to survive this is to join our following. The Golgari Swarm is the only guild to answer life's most pressing question:
What happens after "this?"
Golgari happens.
I implore you to take a brief moment to think about the opportunity being offered today. If joining the Swarm is something you're interested in, and I believe it is, please take a look at the literature below. No longer will you feel alone. No longer will you feel pain, only completeness as you are now part of something bigger than yourself, part of a new beginning.
Golgari Swarm Membership Agreement

This Membership Agreement, when signed by the applicant and accepted by Golgari D.O.A., constitutes a binding contract between Golgari D.O.A. and the individual or entity executing the signature of this Agreement. Membership rights, privileges, and obligations commence when the Agreement is signed in blood by both parties.

Membership

Any and all membership privileges obtained through this membership agreement may be revoked or changed at any time without prior notice from Golgari D.O.A.

At no point during this contract may the Member change their membership title(s).

Member will be responsible for all cost increases made by Golgari D.O.A.

Member agrees they meet all membership requirements and will notify Golgari D.O.A. if any requirements are not met during the time of the agreement term.

Term and Termination

This agreement shall remain in effect until one or more of the following occur:

1. Golgari D.O.A. relinquishes contract.

2. Member fails to meet any requirements of membership and is fed to Gitrog.

3. Golgari D.O.A. ceases to exist.

No Warranties

No warranties are given or implied by this membership agreement.

Applicant Signature (Blood Only)

X ____________________