It finally happened. Wizards of the Coast actually released a product that is essentially just a stack of $20 bills stuffed in packs, and we all found a way to complain about it anyway.
Good job, us!
All kidding aside, there's actually a lot to unpack with Ultimate Masters. I think we can all agree that the set looks good, but is it good enough to justify a 40% increase in MSRP? After all, $14 is higher than the cost of a movie ticket in most cities. Unless you've decided to see Johnny English Strikes Again or something, that's a fun night out. Can a single pack of Magic cards really be worth that much?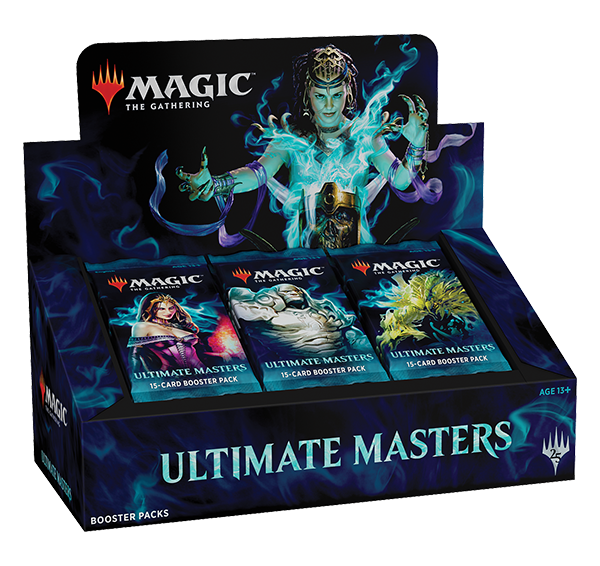 According to a lot of the folks on Reddit and my Twitter feed, the answer to that question is an unequivocal no. But there's a big difference between "I either can't or don't want to spend $14 on a pack of Magic cards" and "this pack of Magic cards isn't worth $14." The former is subjective, and it's going to vary from person to person based on their budget and financial situation. The latter…well, that's something we can talk about objectively here in this column.
So, let's take a deep dive into Ultimate Masters, shall we? Whether or not you're thinking of buying a box, I think you'll want to read this one. Ultimate Masters is a really big deal, and contents of this set are going to ripple out into the Modern market in some pretty major ways.
For starters…