Arclight Phoenix has only been legal a few months, but after bursting onto the scene as a tier 1 strategy from the gate, its strength appears to have only gained.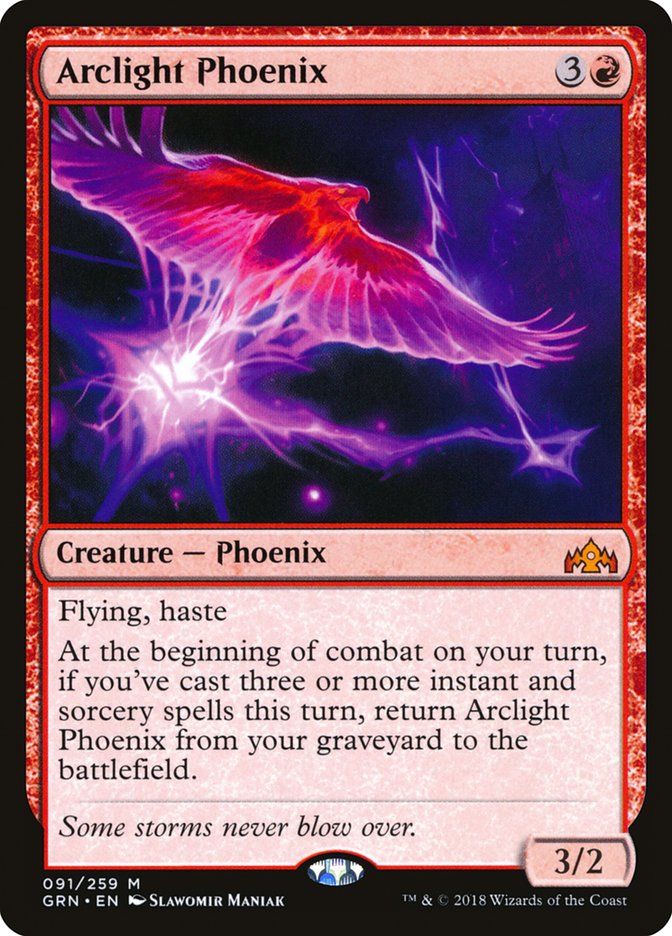 Arclight Phoenix was quickly identified as a sort of Delver of Secrets you didn't have to pay for. It has virtual "madness" on account of being able to be played after being discarded, and the recursive ability is a lot of staying power for a zero-cost "cantrip" threat with haste.
The first shells relied on blue cantrips to ensure plenty of ways to reliably find and recur the Phoenix. However, shortly thereafter, people began to experiment with more exotic styles, such as Mardu decks descended from GerryT's Mardu Pyromancer deck from early in the year.
This weekend's Modern Open began as a field filled with Bant Spirits, Tron, Ironworks, Humans, Infect, and Hardened Scales decks. In fact, these six archetypes made up more of the Day Two metagame than every other strategy combined. However, by the end of the day, the top tables had a very different texture, including an eventual showdown between these two philosophies on the best way to capitalize on what has arguably risen to become the most feared creature in Modern.