What is it about red flyers that leads them to be habitually underrated in preview season? It's like these cards have protection from hype.
It's not that these cards go completely ignored. They just get a collective "nice" from the Magic community and we go about discussing every other card in the set. Then Week 4 of the format rolls around, and we're all left saying "I sure wish I ordered this card before it was $30." Let's break the cycle.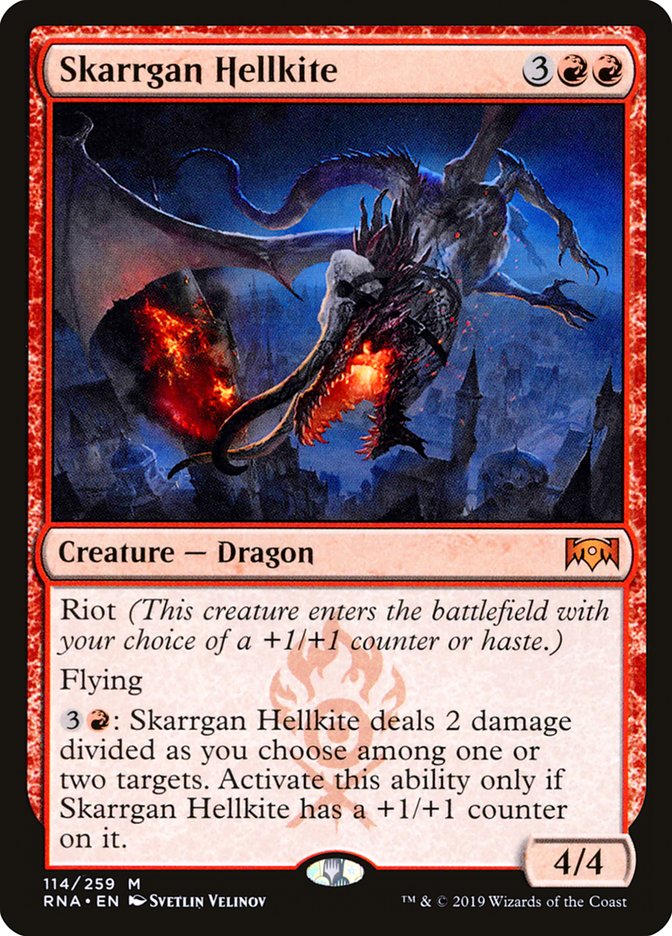 This card is the truth. For some reason, it seems like every discussion about Skarrgan Hellkite starts with "worse than Glorybringer." This just isn't useful. Context is everything in evaluating Magic cards, and Skarrgan Hellkite is contemplating entirely different interactions than Glorybringer was. What removal is being played now? What support spells are enabling Skarrgan Hellkite? What is the pace of gameplay? What types of creatures do I expect my opponent to be playing? The answer to all these questions influences the viability of Skarrgan Hellkite. It doesn't have to clear the incredibly high bar set by Glorybringer in order to be a major part of Ravnica Allegiance Standard.