Merfolk Branchwalker is not a good Magic card.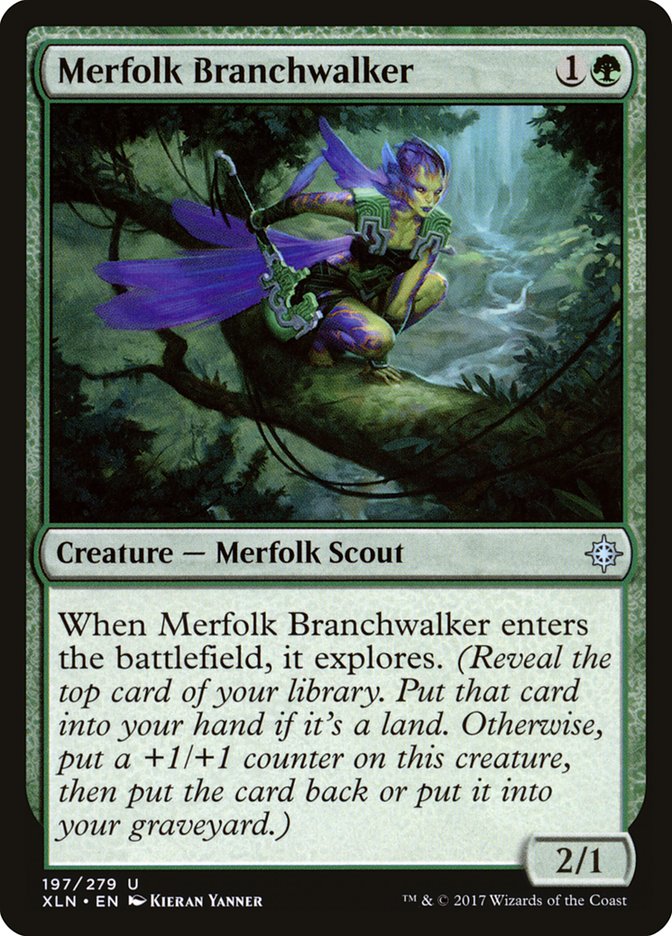 Brad was right.
However, since the rotation of Kaladesh it was been the only reasonable option as far as green two-drops are concerned. But a certain Elf Crab Mutant is about to change all of that. Enter Growth-Chamber Guardian.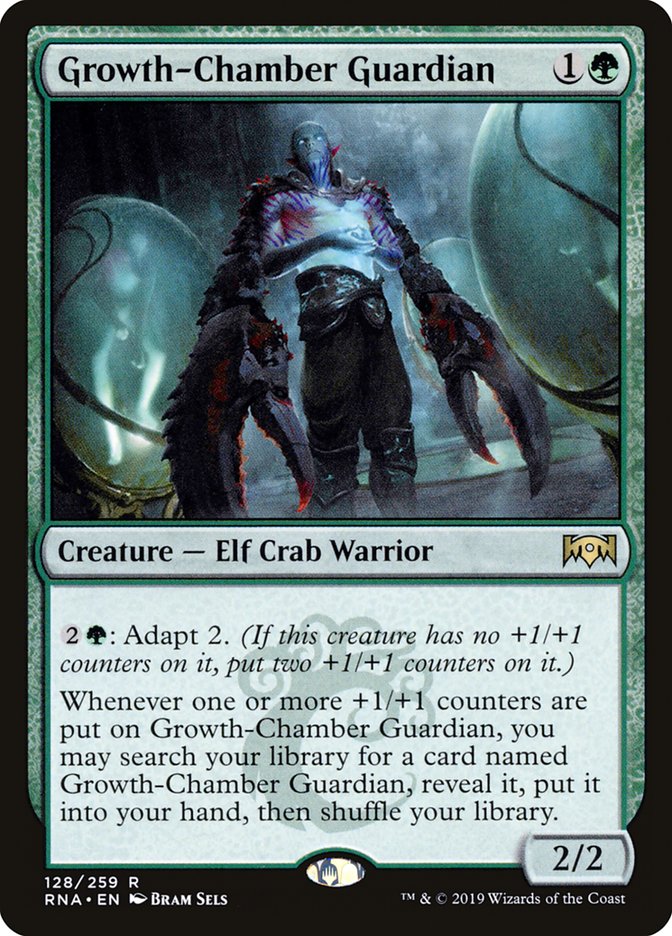 Growth-Chamber Guardian provides a medium body in the early game combined with a steady stream of value. It's not incredibly large for its mana cost, but midrange creature decks generally prefer grindy long-term advantage to immediate impact. Growth-Chamber Guardian amplifies to become a 4/4 which is an important breakpoint: large enough to attack into a Crackling Drake or Goblin Chainwhirler and to block an Adanto Vanguard all day.