Angel of Grace barely caught my attention the first time I scrolled past it.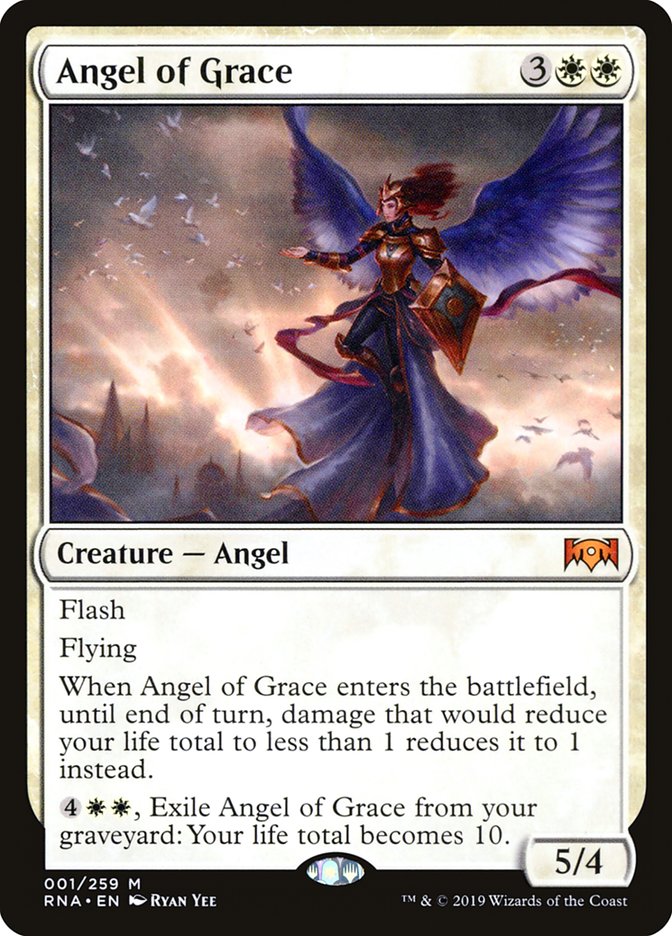 I thought to myself, "sure," as I read its abilities so unenthusiastically as if it were merely a part of a Duel Deck product. Nothing about this card screamed "mythic" to me even though the actual reason for my pitstop on the card was the fact that it was one. Surely it does more than this, right? Don't tell me Angel of Grace is just a low-hanging Angel's Grace joke to cleanse the palate before talking about another card from Ravnica Allegiance.
I wanted to move on from Angel of Grace and so I did. "There has to be something more interesting to talk about this week than an Avacyn knock off," I told myself right before I took a break and headed out to my favorite coffee shop for quick pick-me-up. On my way there, though, I just couldn't get this card out of my head. How could I be so harsh to a card with four unique abilities that I've never seen in action?
There just must be something I'm missing…
Angel of Grace isn't as flashy of a mythic as many of the other cards from Ravnica Allegiance, or even the rares we've been conditioned to play with in Standard over the past few years. Sure, it has some interesting abilities, but when compared to other cards in a similar design space, it's apparent that this card is simply worse.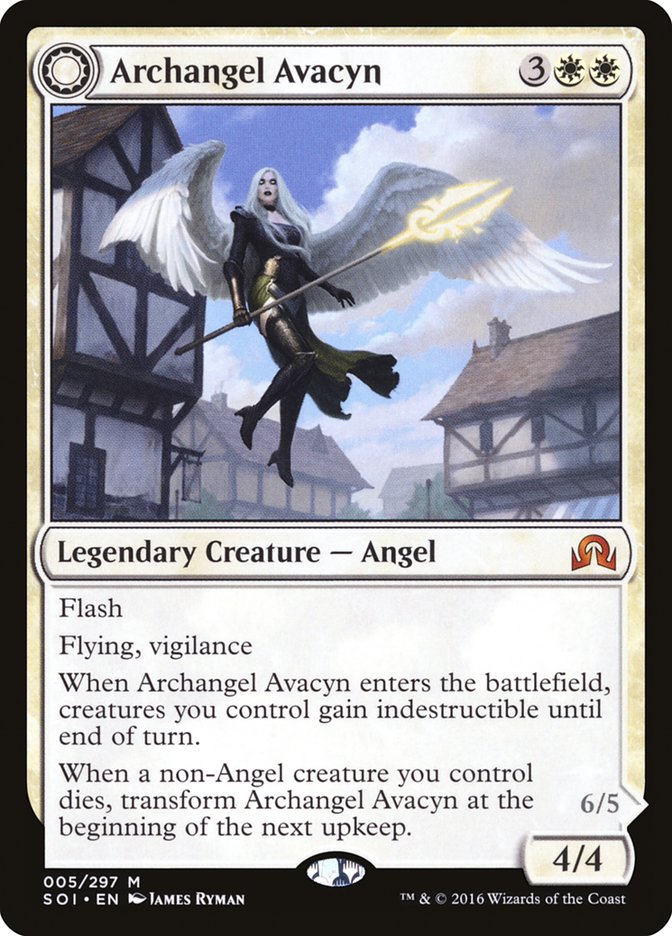 It's difficult not to compare Angel of Grace to Archangel Avacyn and begin thinking about just how much worse the replacement is. You could look even further back to Restoration Angel as another Angel with flash and see how good they used to make these types of cards. This one just doesn't seem to compete with its predecessors, but this way of thinking doesn't actually prove a card's worth. Afterall, we can't play with Archangel Avacyn or Restoration Angel. We can play with Angel of Grace, however, and the card might not be as bad as it looks when comparing it to these old Standard staples.