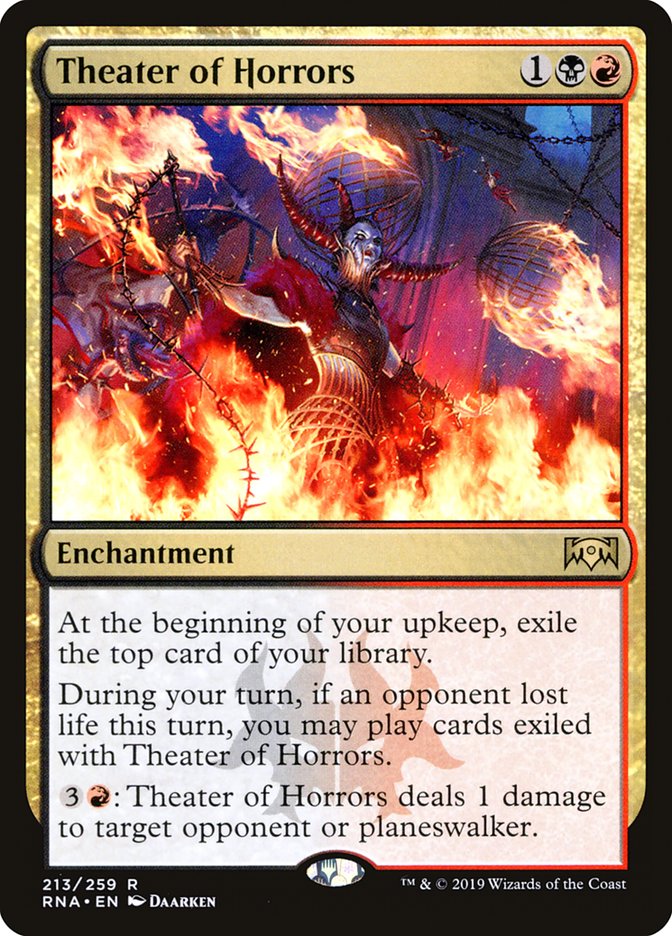 We've seen cards like Theater of Horrors before:
But what does Theater of Horrors actually do? There's a lot to unpack here so let's go through everything one by one to get everyone on the same page on the functionality of Theater of Horrors.
Face Up
When a card is exiled, it's exiled face up unless otherwise stated. This is different from, say, Thief of Sanity, Bomat Courier, or Gonti, Lord of Luxury. For Theater of Horrors, both players will see what's coming. A small downside for the player with the enchantment, but in flavor of Rakdos' flashy and reckless nature.