Ever since it was previewed, Wilderness Reclamation is all I can think about.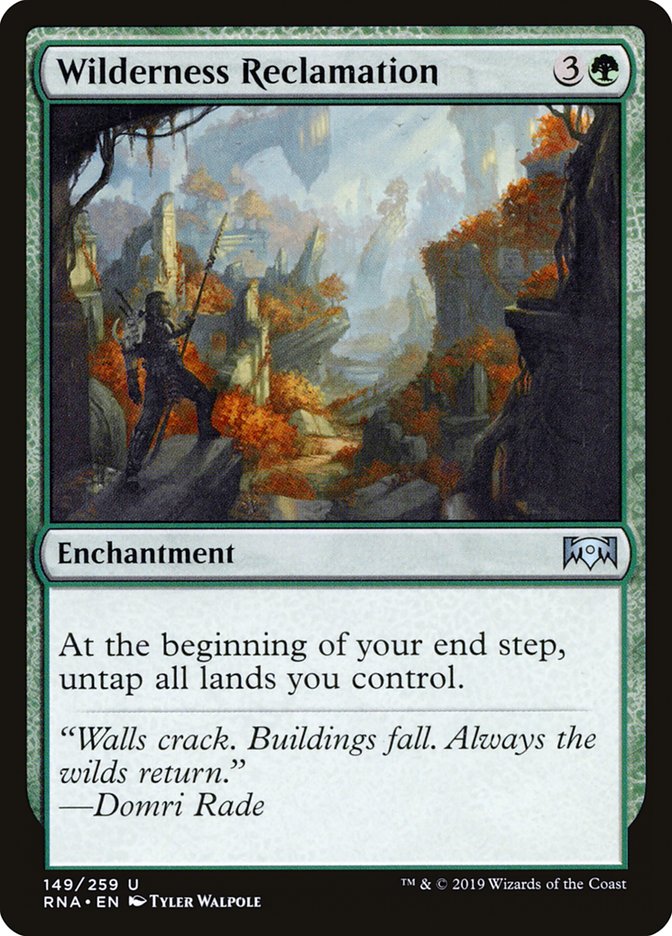 Wilderness Reclamation represents an effect very similar to Seedborn Muse, which we haven't really seen in a long time. Prophet of Kruphix is the last one that I can remember offhand, but there are a few pretty big differences. For one, Wilderness Reclamation doesn't suffer from being a creature. If your opponent kills Wilderness Reclamation, it will be because they drew one of their very few ways to interact with it. On top of that, costing one less mana (and only one green mana) is a pretty big deal.
The trick to making Wilderness Reclamation work is to use your mana at instant speed. Bonus points if the card you pair with it can be used multiple times. When I first read Wilderness Reclamation, the first thing came to mind was Chemister's Insight. When you hit your fourth land and cast Wilderness Reclamation, all you want to be doing is making sure you can use that extra mana. Chemister's Insight fits the bill perfectly. That burst of mana and card advantage starts to push you forward into the lategame, all starting on the fourth turn.