Hydroid Krasis is the most powerful standalone threat since the days of The Scarab God and Hazoret the Fervent. But unlike those cards, which end the game quite quickly by either creating an overwhelming advantage on the battlefield or going straight for the opponent's life total, Hydroid Krasis encourages long, drawn-out games of battlecruiser Magic, with each player looking for progressively more powerful weapons to bring to the fight.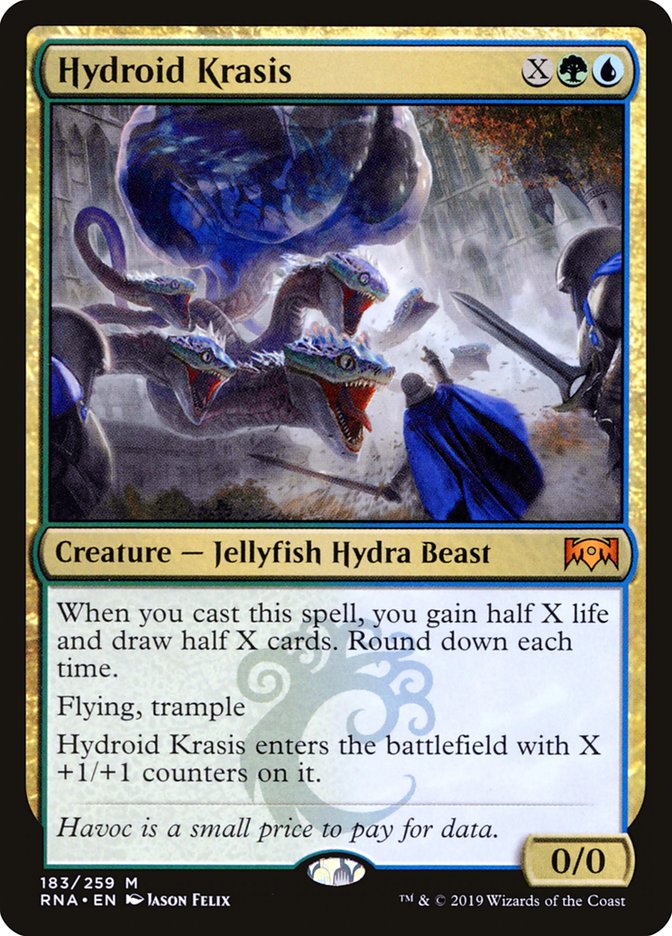 With Sultai Midrange serving as Public Enemy No. 1 for the Standard portion of last weekend's Team Constructed Open in Baltimore, the arms race was on, with Esper Control emerging as the most popular weapon to go over the top of Hydroid Krasis and friends. There were seven copies in Day 2, tied with Sultai Midrange for the most popular deck in the room. And while only one of those seven Sultai players found their way to the Top 8, four of the Esper pilots did.
But the race to the top eventually leaves cracks in the armor at the bottom, letting aggressive decks take advantage of increasingly inbred and clunky midrange lists while also rushing the control decks that are built to handle big, powerful threats rather than hordes of smaller ones. It was Azorius Aggro, in the hands of Jacob Hagen, taking home one of the three trophies last weekend, and that was no accident.
Creatures (28)
Lands (20)
Spells (12) The success of going under the current metagame is even more apparent when looking at the results of the Standard MCQ on Magic Online. A Bant Nexus deck took home the trophy, but it was a list clearly built with aggressive decks in mind, utilizing four copies of Revitalize in the maindeck to buy time and a creature package in the sideboard to dodge Negate and gain even more life so as to ensure that the game goes long and the powerful Wilderness Reclamation engine gets online or, failing that, the powerful creatures take over by themselves.
Looking further down the list of top-performing decks, we see a sea of aggressive blue decks, with four copies of Izzet Drakes in the Top 8 as well as one copy of Mono-Blue Aggro. The 21-point bracket in the tournament goes down to 24th place and contains three more copies of Mono-Blue and two more Drakes decks, though one plays green for Hydroid Krasis and Growth Spiral. There are a couple of Esper Control lists lurking in the 21-pointers as well, but the deck wasn't nearly as successful online as it was in paper.