This content is available exclusively to Star City Games Premium members.
Login
Join Today!

Faithless Looting has dodged the banhammer, at least for now (cue the flowing hair and tight pants). And that means the next few weeks of Modern tournaments will be ruled by Izzet Phoenix, which is now widely recognized as the best deck in the format, with Dredge following closely behind.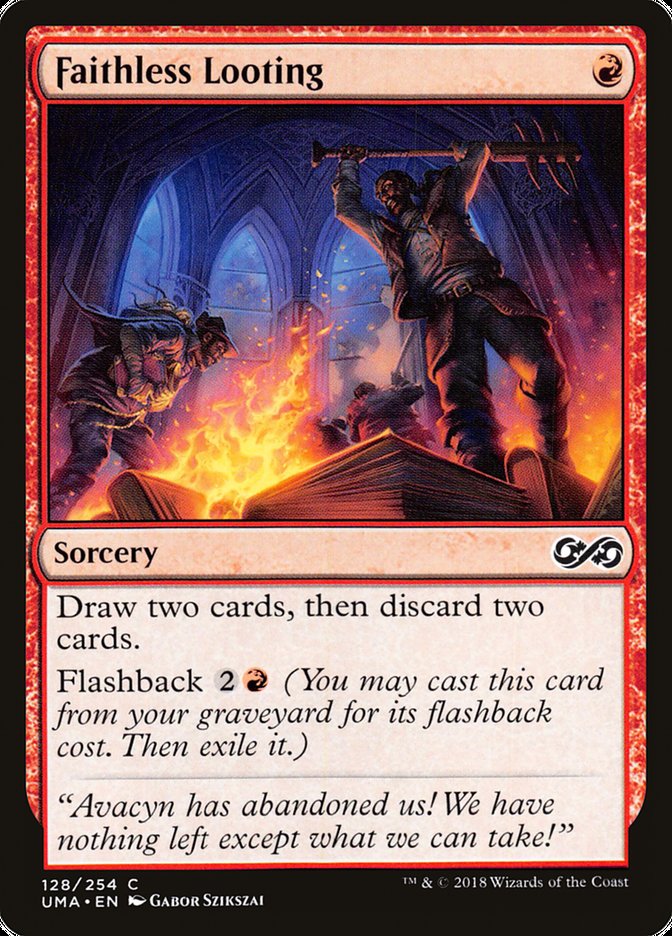 Now, four months into the deck's development, Izzet Phoenix is a largely known quantity, but I still see some common takes on the deck that I wholly disagree with and I'm here to set the record straight. Whether you're playing with the deck, against it, or both, having a deep understanding of the top dog in the metagame is paramount to success in any format, even one as diverse as Modern.
So without further ado, here are the four most pervasive myths about Izzet Phoenix:
Myth #1: Izzet Phoenix Is a Linear/Unfair Deck
I try to stay away from the terms fair and unfair when describing decks, since they're so vague and I often see different people use them to mean different things. But that confusion has led directly to the first myth about Izzet Phoenix. In this case I don't mean unfair to mean overpowered, since I think the deck is likely to lead to a ban later this year, but rather I mean unfair as a synonym for linear.
Transforming Thing in the Ice on Turn 3 or returning multiple Arclight Phoenixes on Turn 2 certainly looks unfair, since that's comparable to what decks like Dredge can do when they're humming, but Izzet Phoenix is capable of playing the early turns reactively and turning the corner on Turn 4 or 5, or even playing a long game and leveraging its low land count and Faithless Looting to stave off mana flood for longer than its opponent. This versatility makes it much more difficult to combat, and players who are relying on "hate cards" to do so are making a big mistake.
Yes, Izzet Phoenix is proactive, but outside of the card Ensnaring Bridge, which is difficult for most decks to incorporate, there isn't an effective card to shut down the deck's gameplan to the point of neutering it the way that Rest in Peace can against Dredge or Stony Silence can against Affinity. Graveyard hate can shut down Arclight Phoenix recursion, but the hardcast mode still gives the card a reasonable floor, and there are several other threats that don't rely on the graveyard. Taxing effects like Thalia, Guardian of Thraben and Damping Sphere can slow down Thing in the Ice but not stop it entirely. Same for Chalice of the Void.