This content is available exclusively to Star City Games Premium members.
Login
Join Today!

Ribbons of Night was basically everything I ever wanted in a Magic card. You get to kill a creature, pad your life total, and cantrip to boot. In Draft, Ribbons of Night was the original "mythic" uncommon, where it was so good that you should basically never pass it.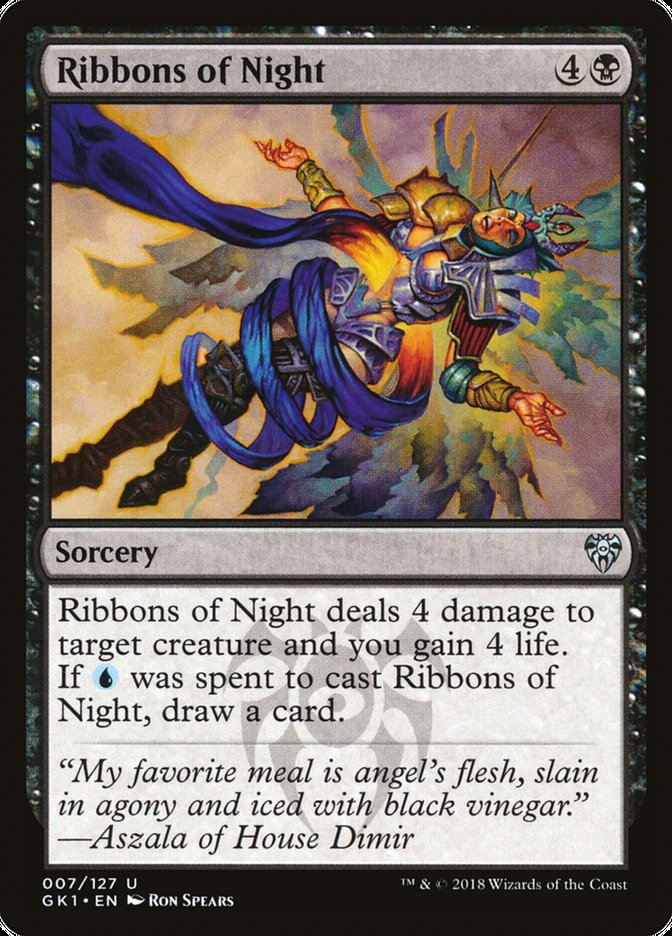 There were only a few short moments in history where sideboarding a Ribbons of Night was correct due to how expensive it was and how the matchup needed to be about stabilizing, which meant your opponent had to be fast but not too fast.
Suddenly, we have a card that accomplishes those things, does a much better job of it, and even happens to be maindeckable.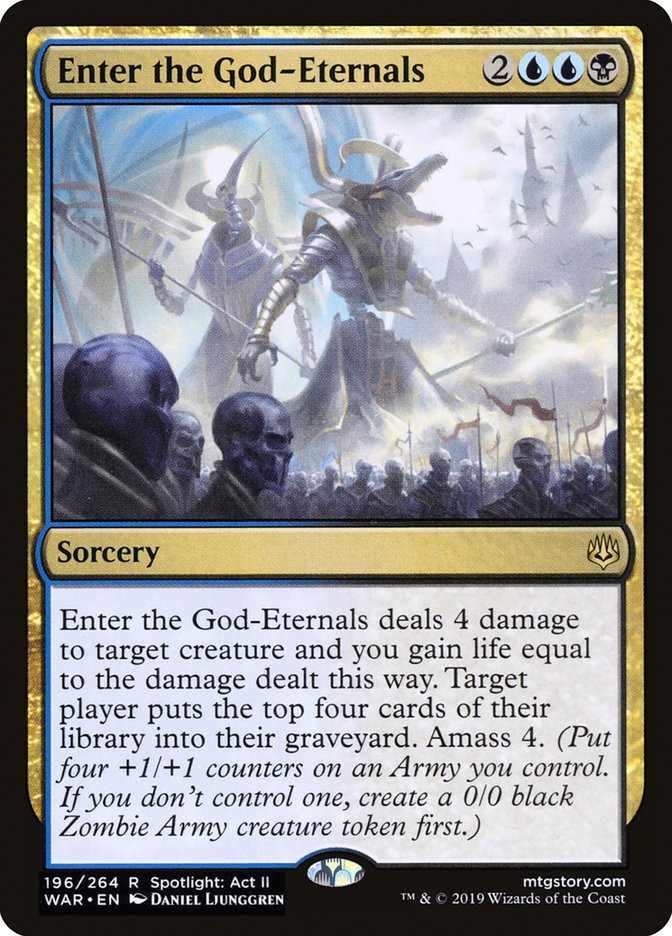 Instead of drawing a card, we're making a 4/4 (or building a larger Army) and milling someone for four. Drawing a card is nice and everything, but making a 4/4 body is much stronger and is really what pushes me toward liking Enter the God-Eternals. Against decks where your life total matters, this is a Siege Rhino or Obstinate Baloth mixed with Ravenous Chupacabra. In general, that's not that different from what we have access to now, but it's in a color combination that doesn't typically have access to that sort of thing, which is huge.