This content is available exclusively to Star City Games Premium members.
Login
Join Today!

SCG Richmond set the stage for the War of the Spark Standard metagame. Simic Nexus and Mono-Red Aggro were the main headliners from that weekend. Since then we've had two weeks to digest the results from Richmond and accumulate Magic Online and Magic Arena data, Mythic Championship Qualifier results, and general firsthand experience with War of the Spark Standard.
A few new contenders have popped up. Izzet Phoenix is back in full force, Simic Nexus is morphing into Bant Nexus again, and a wide variety of SuperFriends decks are running rampant on the format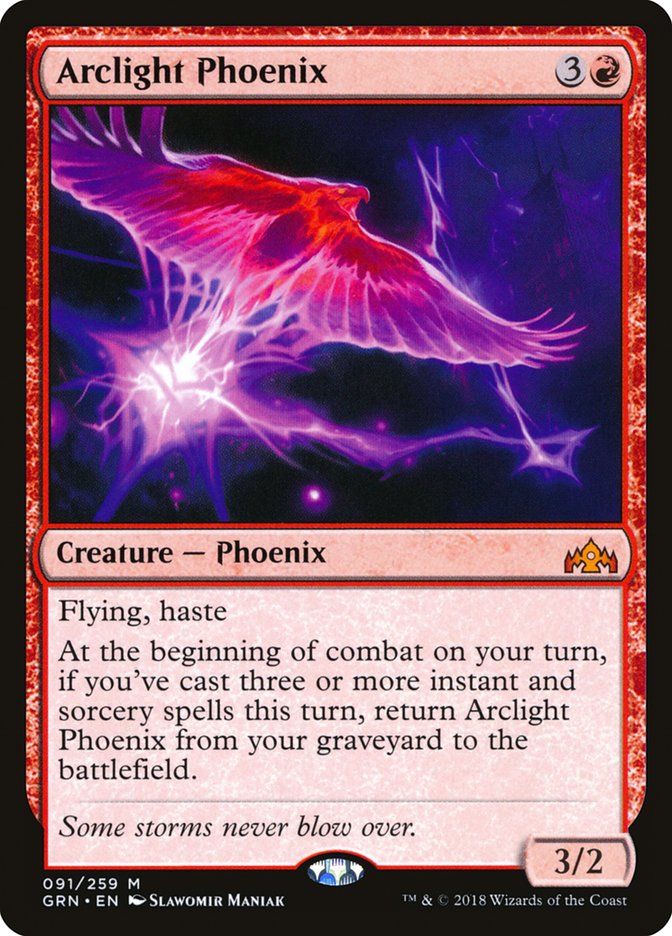 Word is the bird is back.
Much has changed in the two weeks since SCG Richmond. A lot has also stayed the same. Has it changed so much as to take down the reigning champion of Mono-Red Aggro?
These are the four decks that I believe will perform well at SCG Syracuse and that I'd absolutely be proud to pilot myself.