This content is available exclusively to Star City Games Premium members.
Login
Join Today!

Another Invitational has come and gone, and I had another quietly successful weekend, riding my precious Arclight Phoenixes to an unblemished 8-0 record in Modern, only to be let down with a mediocre choice of Gruul Aggro in Standard. I should've played Arclight Phoenix in both formats, but c'est la vie.
The good news is that I don't have to play Standard again until next month. The bad news is that Modern, the format where I've been winning a lot over the last eight months, is about to change significantly with the arrival of Modern Horizons.
While all eyes were on the Season One Invitational, Modern Horizons was released on Magic Online and the results of the first Modern Challenge are, in a word, alarming.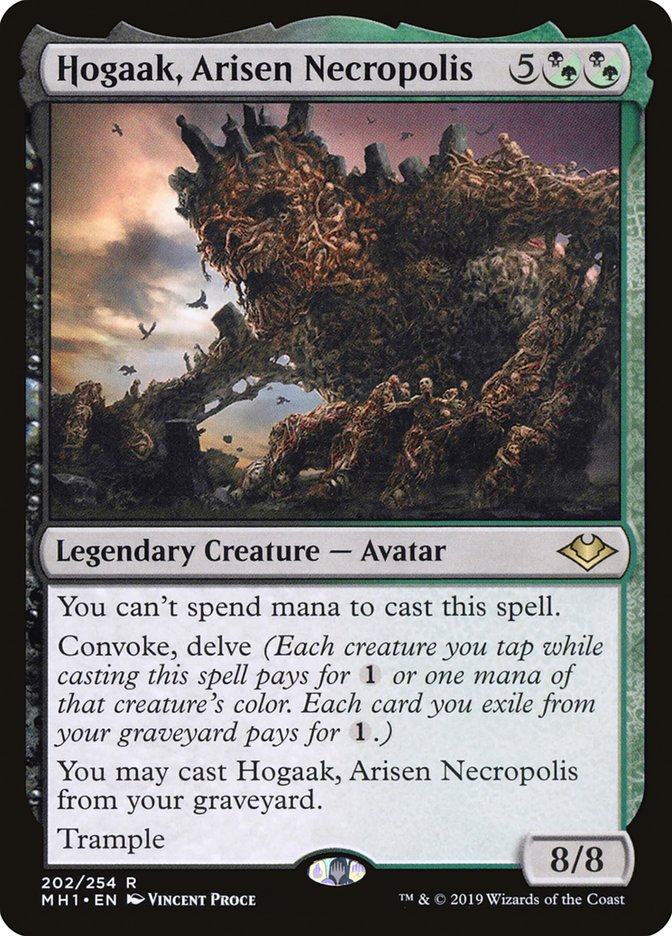 Hogaak, Arisen Necropolis and Altar of Dementia, one new card and one reprint from Modern Horizons, have supercharged last year's flash in the pan Bridgevine deck and dominated the event, putting ten copies of the deck into the Top 32. It may have fallen short of taking home the trophy, but it's clear that this is the new "it deck" for Modern players.
Even more alarming is that with Dredge taking the trophy at the Louisville Open only two weeks ago, graveyard hate was on the rise. The other decks in the Top 8 all have three to five pieces of hate, and each of the three copies of Bridgevine are sporting the full four copies of Leyline of the Void for the mirror. It's hard for Modern decks to commit more sideboard space than that to fighting the graveyard, though if we continue to see numbers close to this, they will be forced to find the room.
With two weeks until the Team Modern Open in Pittsburgh, it's clear that the metagame will have to adjust to Bridgevine, and with Dredge already being a major player in the format it seems like the blueprint to beat graveyard decks is already out there, but…
…it would be a mistake to assume that Bridgevine plays out just like Dredge.
Understanding those deviations will make the difference between having a reasonable but flawed plan for the matchup, and having a great one.
Here are the keys you'll have to keep in mind when tuning your deck of choice for the Hogaak, Arisen Necropolis world.