This content is available exclusively to Star City Games Premium members.
Login
Join Today!

This feels like a weird question to even be asking. I've regularly stated that the best thing to do in Modern is the unfair thing that no one's expecting, but Modern is in a weird place right now. For those of us who haven't really dug into Modern since before War of the Spark was legal, Modern looks strange and intimidating. Between Karn, the Great Creator; Narset, Parter of Veils; Neoform; Hogaak, Arisen Necropolis; Altar of Dementia; and whatever other crazy new stuff people are getting up to, this is the fastest Modern has ever changed.
And looking at these new Bridge from Below decks, I'm just scared that I can't play a regular game of Magic in Modern. This is too bad, because along with these cards, there are a lot of sweet value cards that I'd like to mess around with in Constructed. It would be a real shame if Ice-Fang Coatl was just never good enough to see Constructed play in any format.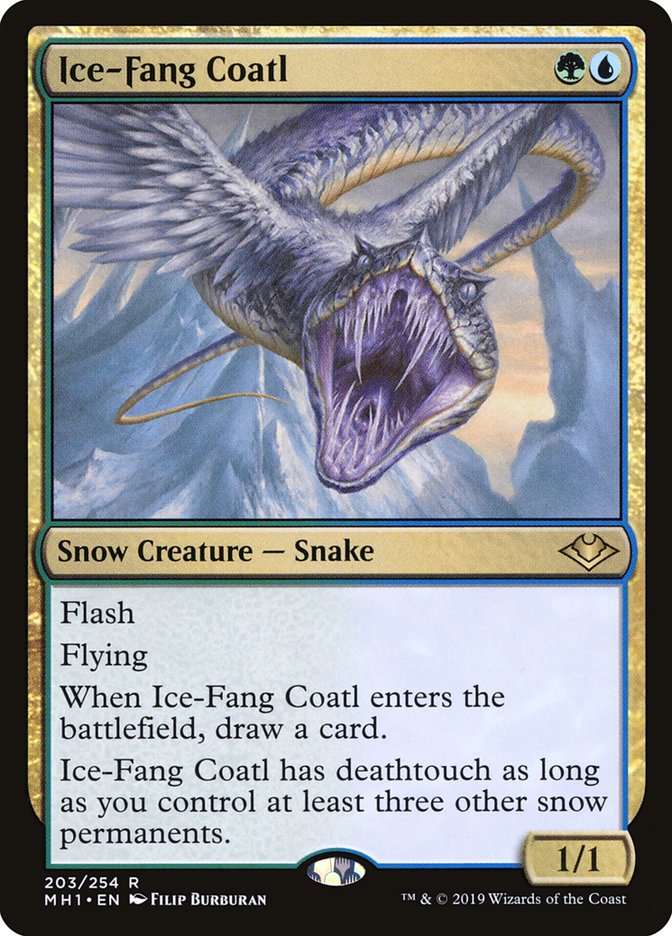 The other issue is that I don't know if you can try to play an unfair deck no one's expecting at the moment – everyone is expecting the best unfair decks, and they might just crush the next tier of unfair decks, so maybe playing fair is the right way to go.
Ross Merriam wrote about beating Bridgevine, and while he correctly identified problems with the current graveyard hate people use, I think he overlooked the best card against them, Yixlid Jailer.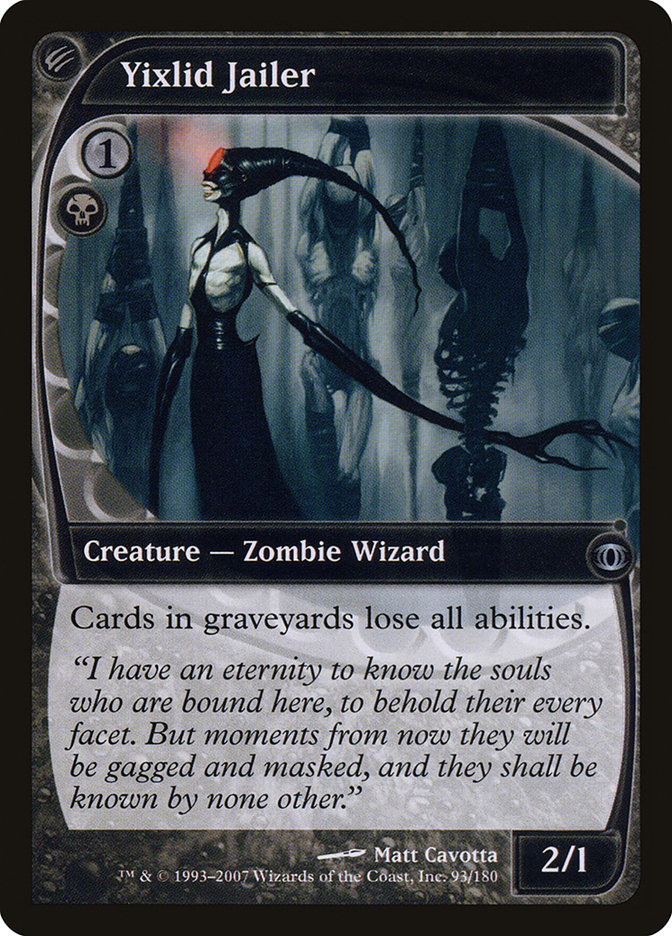 Grafdigger's Cage is nice, but it doesn't shut off Bridge from Below and your opponent can dredge Shenanigans to destroy it, but with Yixlid Jailer, they have to just naturally draw one of their few creature removal spells or none of their graveyard cards function. Leyline of the Void is mostly a better Yixlid Jailer, except that they'll typically have more answers to enchantments. If you don't need cards in your graveyard to have text, I like a mix of the two.
I should explain my process here. I'm starting with narrow sideboard cards before I even have a direction for a deck – isn't that backwards? For building a fair deck designed to attack a specific format, I'd argue no. The starting point is figuring out which cards will allow you to play a game; then you can figure out what you want to do in that game. I can't worry about what I'm going to cast on Turn 4 if I can't figure out how I'll live until Turn 4 in the first place.