This content is available exclusively to Star City Games Premium members.
Login
Join Today!

How big of a flyer do you need to get for three mana before you're really doing something?
I would say that a 3/3 flyer isn't really attractive, whereas a 4/4 flyer would be excellent.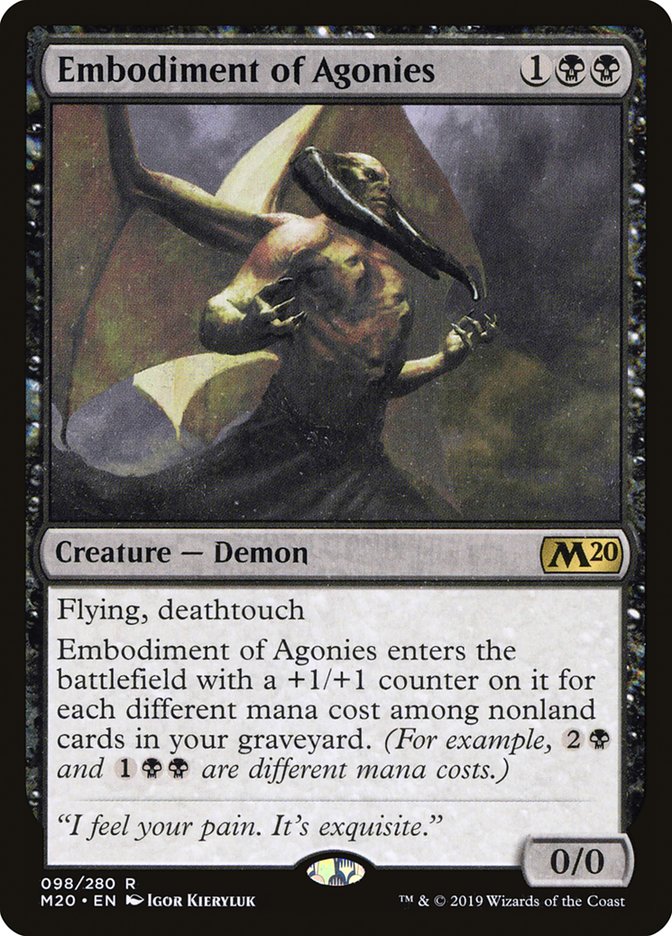 While Embodiment of Agonies isn't necessarily going to get you your money's worth on Turn 3, at least not reliably, the real value comes from just how well it scales throughout the game. It's just not hard at all to cast it as a 5/5 flyer for three on Turn 5 (after you have a chance to spend two mana on something else efficient first). Besides, even if you do have to backup plan the Demon on Turn 3, undersized, it has deathtouch. Even a 2/2 flying deathtouch creature is a real game piece, and any you draw later should be much better.
So what are we supposed to be pairing with Embodiment of Agonies?