This content is available exclusively to Star City Games Premium members.
Login
Join Today!

I've been around for a lot of significant Banned and Restricted announcements, from Skullclamp and the too-late dismantling of Affinity in Standard, to Mental Misstep in Legacy, to Splinter Twin and Birthing Pod in Modern. Recently, in the run-up to anticipated announcements, I've been asked what I'll do if the deck I'm currently playing gets the axe and if I'll be upset to lose my deck du jour.
For the most part I'm not attached to any given deck. Through rotations or bans or metagame shifts, the decks we play and love all go away eventually, and it's my job to move on and find the next piece of technology, the next hot deck.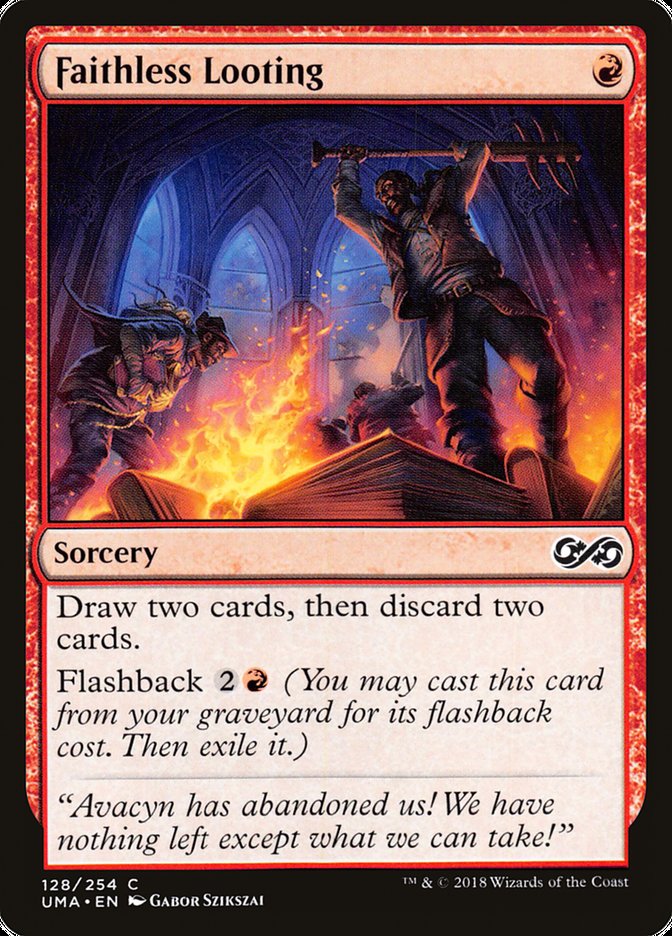 But I'd be lying if I said I wasn't rooting for Faithless Looting to emerge unscathed from yesterday's announcement. Izzet Phoenix has been among the most fun decks I've ever played, and certainly tops the list among decks with which I've had significant tournament success. It's also the deck I'm most associated with, supplanting Legacy Elves and Modern Dredge. It seems like every weekend I'm signing another set of Arclight Phoenixes, so seeing the deck go with a ban of Faithless Looting would've been hard.
Fortunately, the firebirds will once again live to see another day: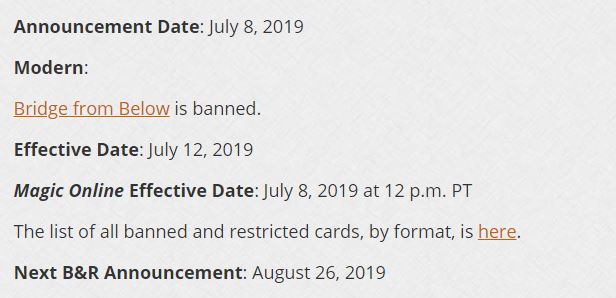 Bridge from Below is a sensible ban, since it significantly limits the most degenerate draws from Bridgevine, in particular taking away the potential for combo kills with Hogaak, Arisen Necropolis and Altar of Dementia. It does leave the Vengevine portion of the deck intact so it's possible the deck is still a player, but it'll have to prove to be more consistent than Dredge, which is a tough ask.
More importantly, it leaves Izzet Phoenix completely intact, so I can keep not worrying much about Modern, especially now that Aria of Flame has supplanted the carousel of mediocre options that inhabited the last threat slots.