This content is available exclusively to Star City Games Premium members.
Login
Join Today!

As many players set out to answer the question, "What's the best Risen Reef deck?" I wonder if that's even a profitable question to consider. Why join them when you can beat them? Whatever they settle on, it will almost certainly lose to Tocatli Honor Guard, an easy card to play in a wide variety of strategies that also happens to line up well against the entire Cavalier cycle, Mono-Red Aggro, and Explore strategies, all while having utility against a wide variety of other cards and decks.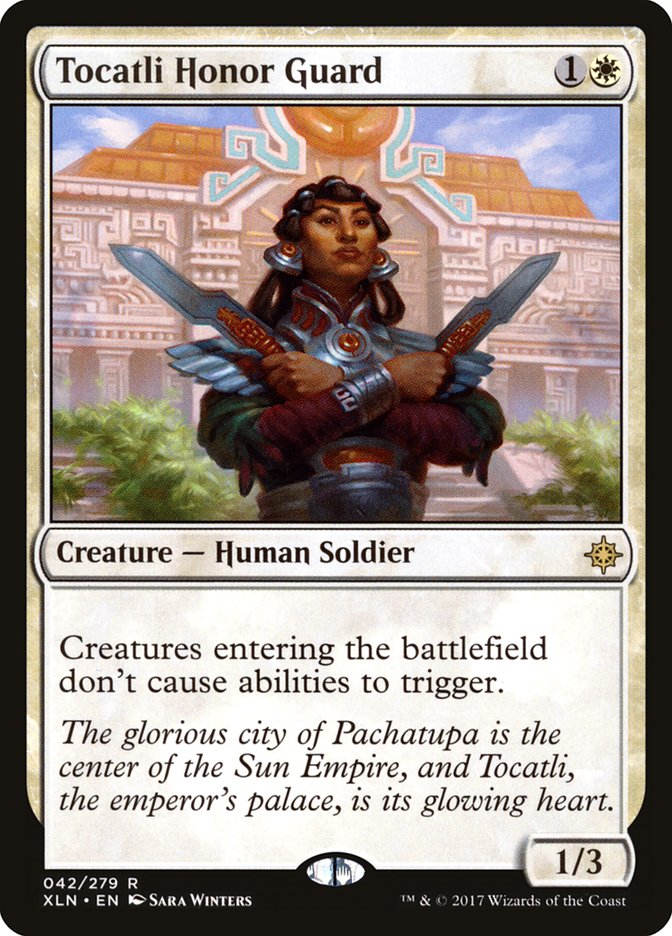 Tocatli Honor Guard may or may not be correct to play maindeck, but it's so powerful out of the sideboard that it should be an important consideration in deckbuilding and selection even if you don't play it in your starting 60.
Today, I'm going to look at a wide range of white strategies that make good use of Tocatli Honor Guard for those of you who'd prefer to simply ignore Risen Reef and Omnath, Locus of the Roil.
Let's start with what I see as the safest choice.