This content is available exclusively to Star City Games Premium members.
Login
Join Today!

In Magic, nothing exists in isolation. Cards exist in the context of the other available cards, and their strengths fluctuate depending on that context. In the same way, how good decks are often varies substantially depending on the other decks around them.
Since the release of Modern Horizons, the entire Modern format has been built around one crucial piece: Hogaak, Arisen Necropolis. Every deck in the format was forced to load up on graveyard hate, often in the maindeck, in order to compete with the absurd strategy it enabled. On Monday, Wizards of the Coast took a nearly unprecedented step: banning a deck's key piece after just a few months of the deck's existence, before the format has fully adjusted.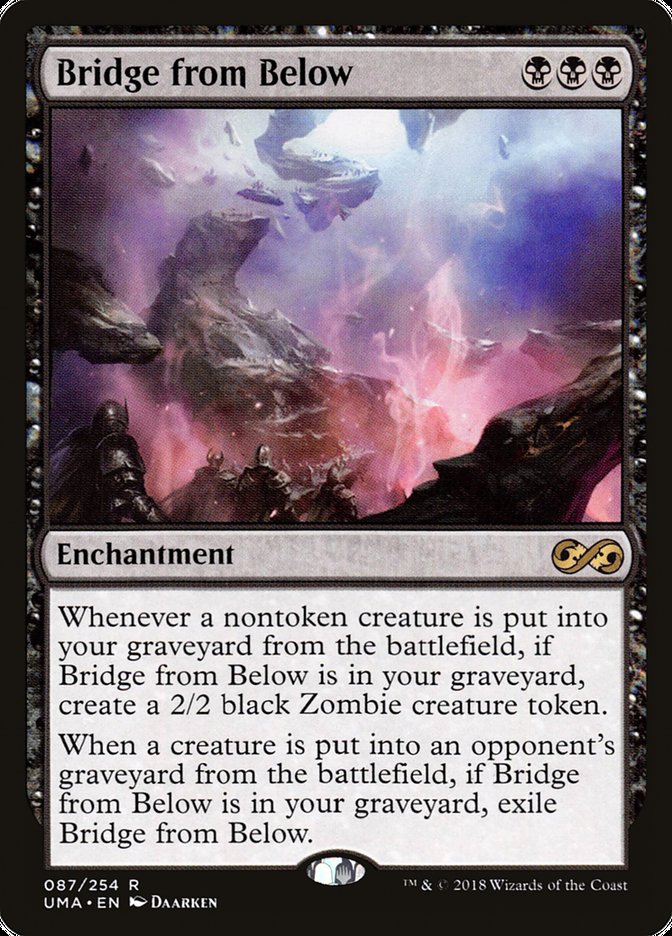 This leaves us with a relatively uncharted format. Much of what we knew about Modern falls away in the absence of Hogaak. War of the Spark, which impacted Modern more than almost any set in recent memory, was only legal for a few tournaments before being overshadowed by the graveyard menace, and Modern Horizons cards have never been played outside of the long shadow cast by Bridge from Below. Magic is often cyclical, so some decks will return to their place before Hogaak, but others will be altered fundamentally by the presence of the new cards and these alterations will ripple across the entire metagame.
To help you get your bearings in this new Modern, I will assess the positioning of most major decks to construct a broad overview of the metagame. If I do not mention a deck, it means I do not think the banning caused it to get noticeably better or worse. I have played relatively few post-banning games, so please take my assessments with a grain of salt, as predicting systems as complex as Magic metagames is never easy.
BIG LOSER: Bridgevine
Creatures (26)
Lands (19) Yes, obviously the deck had a highly targeted ban thrown at it. But I think most people are underestimating just how much it lost. If WotC had banned a card like Faithless Looting instead of Bridge from Below, this deck might still be a reasonable choice. But as it is, I'm skeptical.
Hogaak was a ludicrous combo deck capable of consistently comboing the opponent on Turn 2. But a lot of that power was tied up in Bridge from Below. Without Bridge, the deck is incapable of combo-milling opponents, and therefore loses a lot of its most broken starts. Worse, Bridge from Below was most of the reason the deck was interested in sac outlets in the first place, and I am skeptical Altar of Dementia is even playable going forward. There's a chance Carrion Feeder is still fine due to its synergy with Gravecrawler and Stitcher's Supplier, but even then, it may not be at the Modern power level. Insolent Neonate also becomes a lot less appealing if it never makes a Zombie and cannot help pay for the colored mana in Hogaak's convoke cost.
Before the printing of Modern Horizons, a fringe version of Bridgevine used Walking Ballista and Hangarback Walker to create token armies and recur fast Vengevines. But those cards are certainly not playable without Bridge from Below. Overall, it seems hard to fit the remains of any version of this deck into a reasonable shell.
But even if that shell does exist, I doubt it will see much play. At the end of the day, Modern only has room for one highly vulnerable graveyard deck, and Dredge is about to come back just like a card with its namesake mechanic. There's no way post-ban Bridgevine can compete with that.
Verdict: Rest in peace.