Throne Of Eldraine's Biggest Financial Winners And Losers

This content is available exclusively to Star City Games Premium members.
Login
Join Today!

I used to call the first week of a new Standard format "Overreaction Week."
Those days are over.
Back in the Return to Ravnica era, the SCG Tour® event the week after the Prerelease was the first real chance for anyone to test their new Standard decks in a competitive setting. As a result, there would almost always be a card or two that wildly overperformed based on a small sample size as well as a lack of time for metagame adjustments. This would lead to an obscene price spike and a lot of bad financial decisions. Anyone who bought Boros Reckoner for $12 or World Breaker for $25 knows what I'm talking about.
Things are different now. Back then, Magic Arena wasn't even a twinkle in Wizards of the Coast's eye and new sets weren't released on Magic Online until several weeks after the Prerelease. Now, new sets drop on Arena and Magic Online the Thursday before the Prerelease. By the time you're reading this, brewers have already had more than ten days to innovate and iterate on Throne of Eldrane Standard. Archetypes have been tested, discarded, honed, and perfected. There have even been multiple high-profile Standard tournaments already, including Arena's Fandom Legends. It's safe to say that we know more about Throne of Eldraine Standard today than we've known about any other Standard environment ever at this point on the Magic calendar.
That doesn't mean everything is set in stone, of course. Metagames still evolve. Cards still rise and fall in price and popularity based on what else is seeing play. If you're holding out hope that a no-show mythic like Outlaws' Merriment will eventually find a home, I'm not going to tell you to give up hope. Almost every card in Throne of Eldraine still has a chance at spawning a top-tier deck at some point.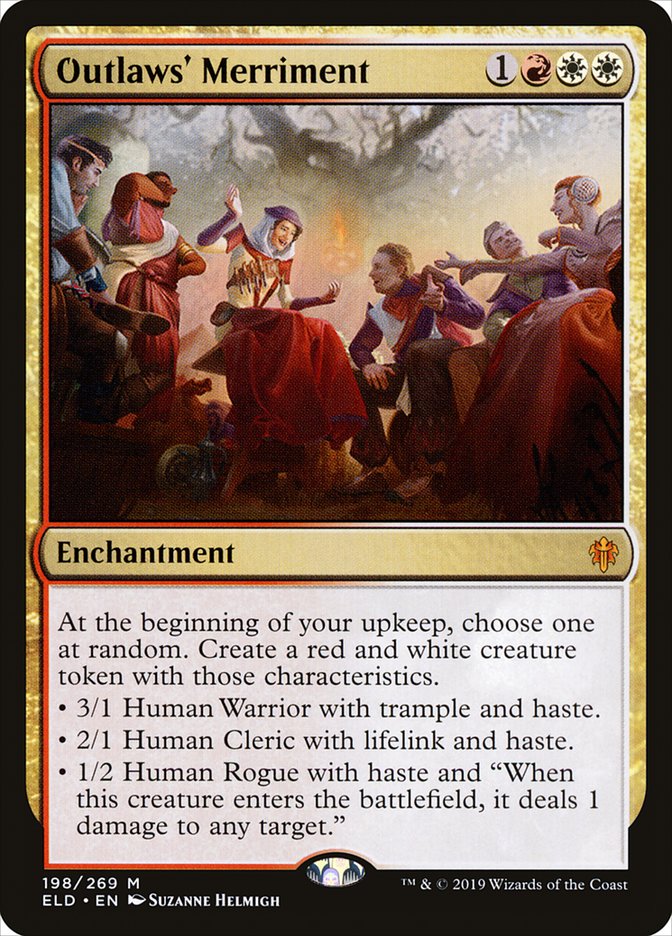 But good cards tend to rise to the top and stay there. For example. Teferi, Time Raveler has been a key part of the metagame since the day it was printed, and I can't imagine that changing over the next year. At this point, we know enough about Throne of Eldrane for me to start making some calls about which cards might end up being the next Teferi or Search for Azcanta – and which might get lost in the shuffle.