My Top 10 Throne Of Eldraine Cards For Modern After SCG Philadelphia


This content is available exclusively to Star City Games Premium members.
Login
Join Today!

Bryan Gottlieb shared his take on the Top 10 cards in Throne of Eldraine before the set was released. Having had time to play with the set across multiple formats and see some early results with Throne of Eldraine in Modern, I have a pretty different take on the Top 10 list, so I thought I'd share mine.
As it happens, I actually find it hard to choose only ten, as I think even adding all the cards on his Top 10 and my Top 10 lists (which, outside of disagreeing about ranking, include five different cards), I still don't think we've covered all the playable Modern cards in the set. In the interest of keeping the countdown interesting, I'll include some honorable mentions at the end, but first, let's get to the Top 10.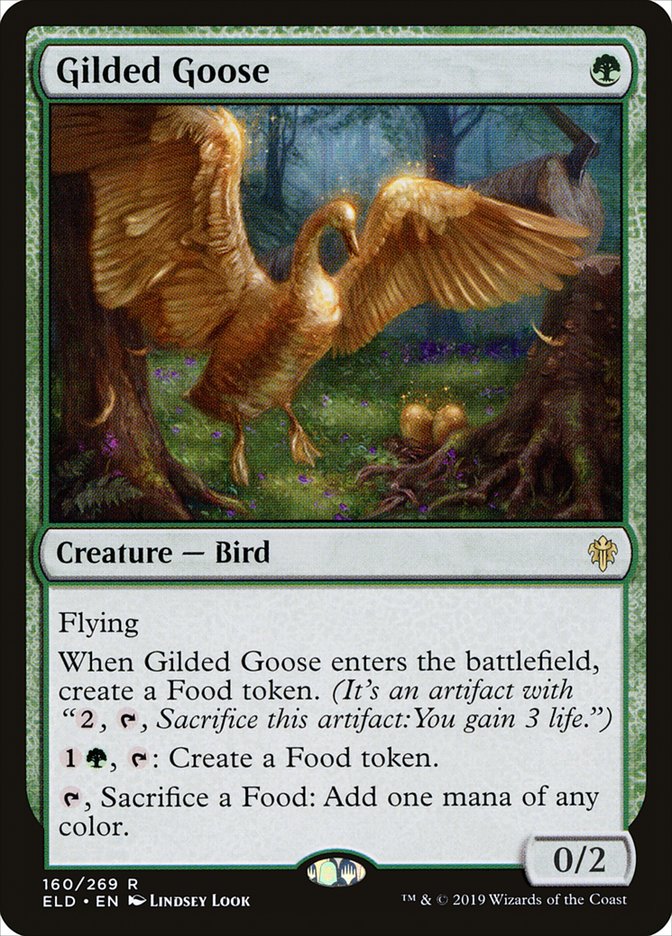 It's half Birds of Paradise, half Deathrite Shaman, but it's the secret sprinkling of Thraben Inspector that really gets me into this card in Modern. In Throne of Eldraine Standard, players have found that Gilded Goose really doesn't play like Birds of Paradise, in that they're trying to go up the curve to cast cards like Nissa, Who Shakes the World, and finding that their Goose only offers easy mana once can be a little disappointing.
The card actually might play better in Modern, where curves are lower and you're generally more interested in using this kind of creature to cast a three-mana spell on Turn 2, and considerably less invested in what happens after that. Also, there's a lot more one-mana removal in Modern, which makes it less likely that a mana creature will live, and coming out ahead by an object can be a valuable asset over other mana creatures.
While it's nice to be able to gain some life if your creature dies, that's actually the less exciting use of the free Food token offered by Gilded Goose. What I'm interested in is the possibility of combining Gilded Goose with Mox Opal. Typically, decks that are looking to hit three mana on Turn 2 would like multiple cards that let them do so, but we've generally had the issue that while Mox Opal is the most powerful option, it doesn't play well with cheap green creatures because it wants to use its early mana on artifacts to turn on Mox Opal. Meanwhile, playing multiple mana creatures can be a liability against sweepers. Mox Opal and Gilded Goose play extremely well together, as a draw consisting of both and a Mishra's Bauble could allow you to cast Urza, Lord High Artificer on Turn 2, for example.
What might a deck that tries to take advantage of this look like?