Ivory Gargoyle
Card Type:
Creature
Creature Type:
Gargoyle
Power/Toughness:
2/2
Casting Cost:


Card Text:
Flying
If Ivory Gargoyle is put into the graveyard from play, put it into play under owner's control at end of turn and skip your next draw phase.
4W: Remove Ivory Gargoyle from the game.
Oracle Text:
Flying
When Ivory Gargoyle dies, return it to the battlefield under its owner's control at the beginning of the next end step and you skip your next draw step.
4W: Exile Ivory Gargoyle.
Artist:
Quinton Hoover
Rarity:
Rare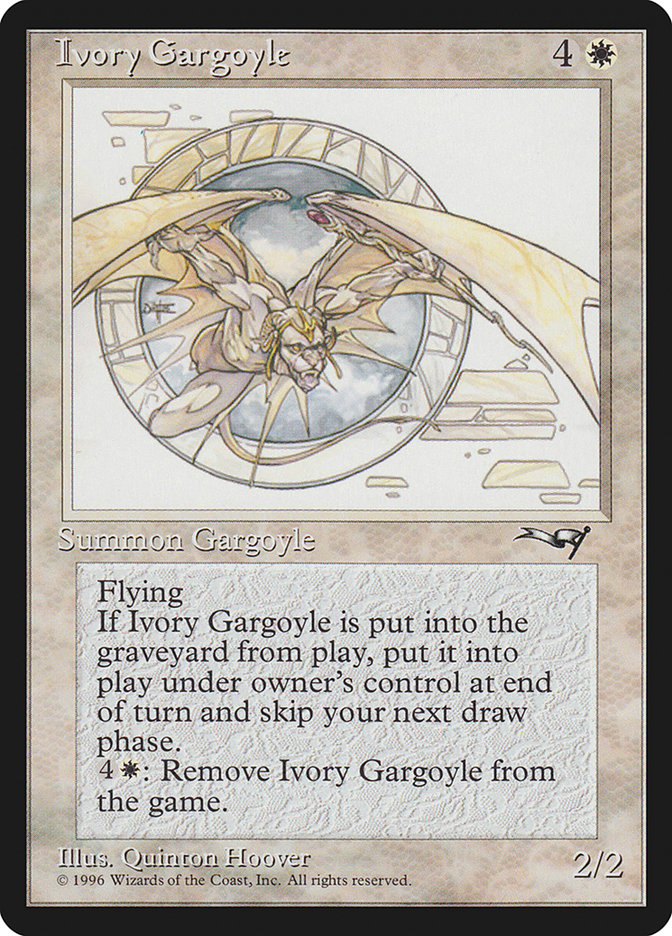 Condition: NM/M



Price: $0.99


40 in stock