Didgeridoo
Card Type:
Artifact
Casting Cost:

Card Text:
3: Take a Minotaur from your hand and put it directly into play as though it were just summoned.
Oracle Text:
3: You may put a Minotaur permanent card from your hand onto the battlefield.
Flavor Text:
"Play the song of he who delivered us. Play the song of Feroz."
—Onatah, Anaba Shaman
Artist:
Melissa Benson
Rarity:
Rare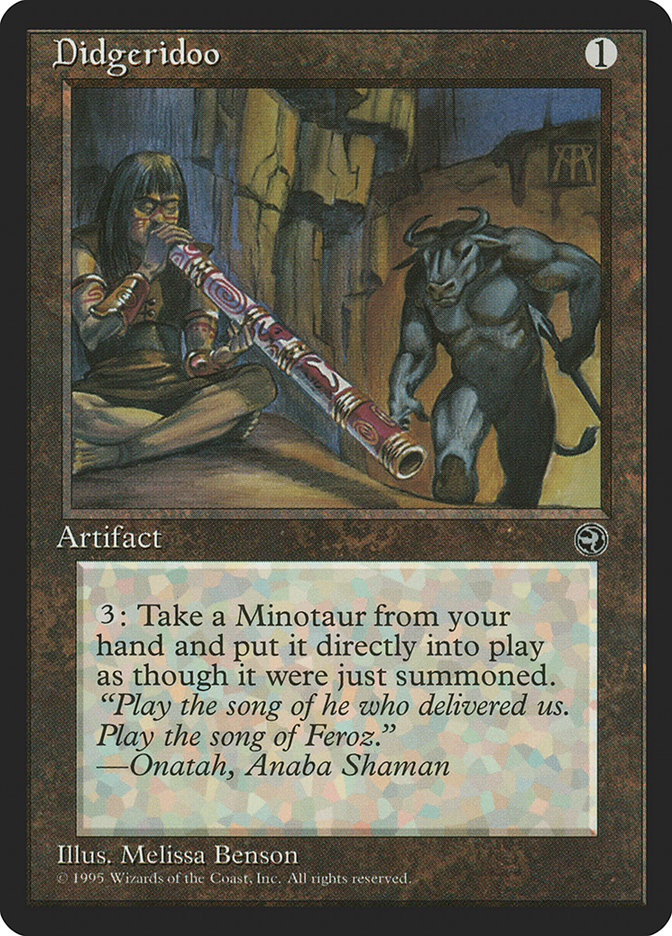 Condition: NM/M



Price: $4.99




Out of Stock.