Animate Dead
Card Type:
Enchantment
Subtype:
Aura
Casting Cost:


Card Text:
Any creature in either player's graveyard comes into play on your side with -1 to its original power. If this enchantment is removed, or at end of game, target creature is returned to its owner's graveyard. Target creature may be killed as normal.
Oracle Text:
Enchant creature card in a graveyard
When Animate Dead enters the battlefield, if it's on the battlefield, it loses "enchant creature card in a graveyard" and gains "enchant creature put onto the battlefield with Animate Dead." Return enchanted creature card to the battlefield under your control and attach Animate Dead to it. When Animate Dead leaves the battlefield, that creature's controller sacrifices it.
Enchanted creature gets -1/-0.
Artist:
Anson Maddocks
Rarity:
Uncommon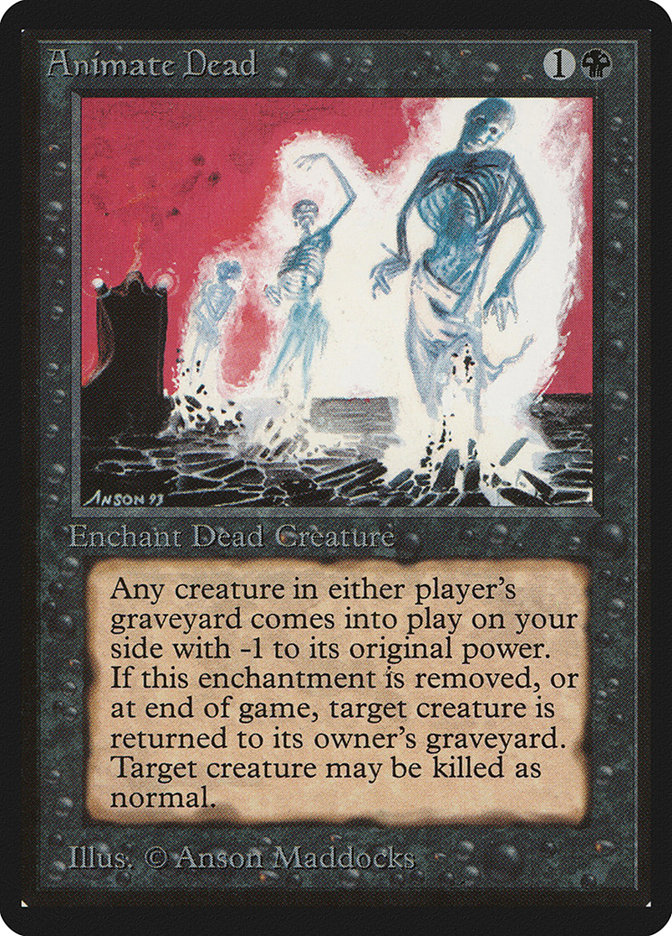 Condition: NM/M



Price: $149.99




Out of Stock.