Berserk
Card Type:
Instant
Casting Cost:

Card Text:
Until end of turn, target creature's current power doubles and it gains trample ability. If it attacks, target creature is destroyed at end of turn. This spell cannot be cast after current turn's attack is completed.
Oracle Text:
Cast this spell only before the combat damage step.
Target creature gains trample and gets +X/+0 until end of turn, where X is its power. At the beginning of the next end step, destroy that creature if it attacked this turn.
Artist:
Dan Frazier
Rarity:
Uncommon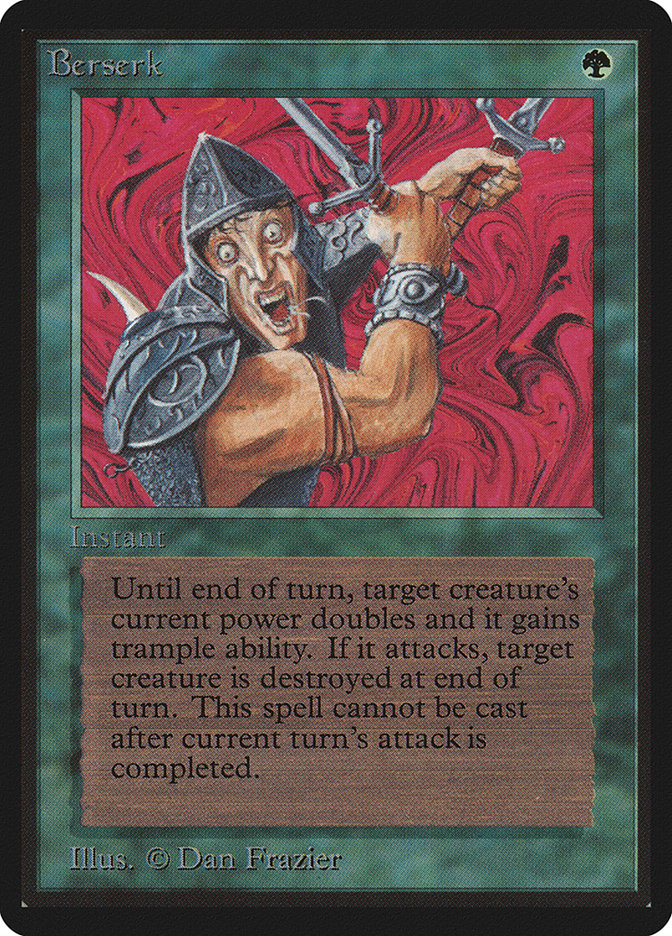 Condition: NM/M



Price: $249.99




Out of Stock.