Black Knight
Card Type:
Creature
Creature Type:
Human Knight
Power/Toughness:
2/2
Casting Cost:


Card Text:
Protection from white, first strike
Oracle Text:
First strike
(This creature deals combat damage before creatures without first strike.)
Protection from white
(This creature can't be blocked, targeted, dealt damage, or enchanted by anything white.)
Flavor Text:
Battle doesn't need a purpose; the battle is its own purpose. You don't ask why a plague spreads or a field burns. Don't ask why I fight.
Artist:
Jeff A. Menges
Rarity:
Uncommon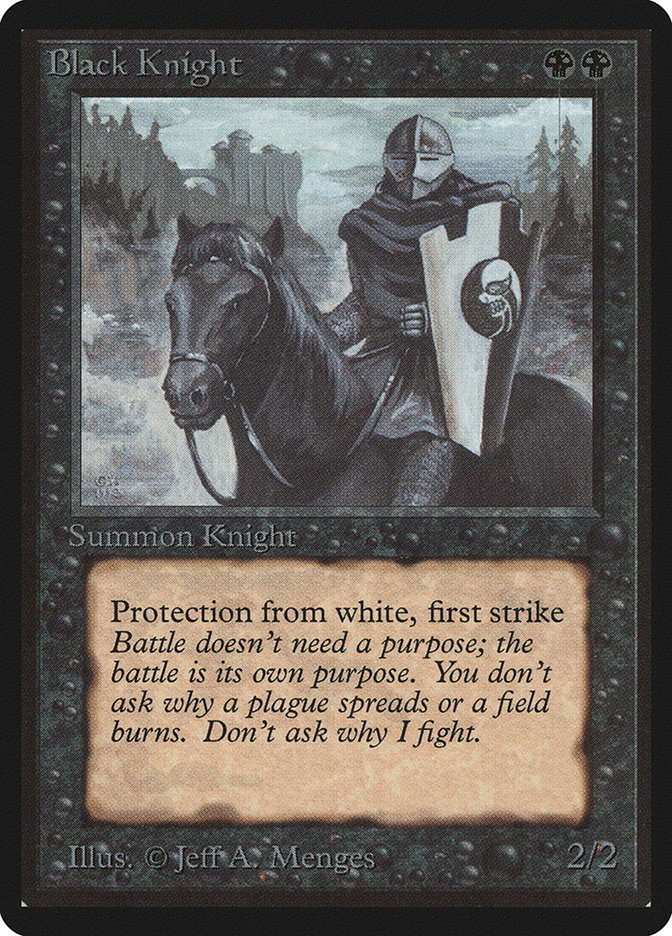 Condition: NM/M



Price: $99.99




Out of Stock.