Black Vise
Card Type:
Artifact
Casting Cost:

Card Text:
If opponent has more than four cards in hand during upkeep, black vise does 1 damage to opponent for each card in excess of four.
Oracle Text:
As Black Vise enters the battlefield, choose an opponent.
At the beginning of the chosen player's upkeep, Black Vise deals X damage to that player, where X is the number of cards in their hand minus 4.
Artist:
Richard Thomas
Rarity:
Uncommon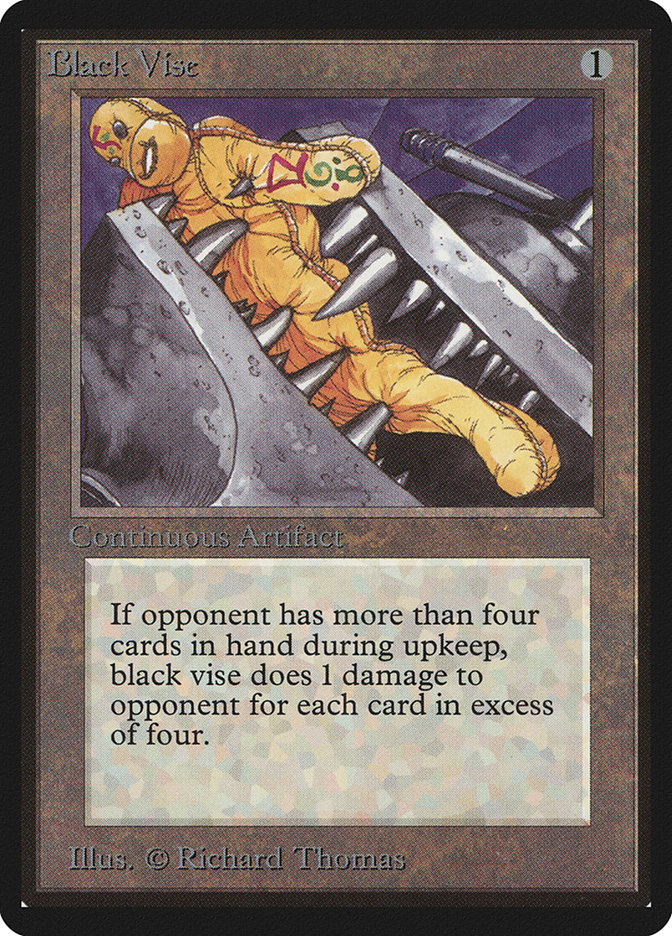 Condition: NM/M



Price: $119.99




Out of Stock.