Blaze of Glory
Card Type:
Instant
Casting Cost:

Card Text:
Target defending creature can and must block all attacking creatures it can legally block. For example, a normal non-flying target defender can and must block all normal non-flying attackers at once, but it cannot block any flying attackers. Controller of target defender may distribute damage among attackers as desired. Play before defense is chosen.
Oracle Text:
Cast this spell only during combat before blockers are declared.
Target creature defending player controls can block any number of creatures this turn. It blocks each attacking creature this turn if able.
Artist:
Richard Thomas
Rarity:
Rare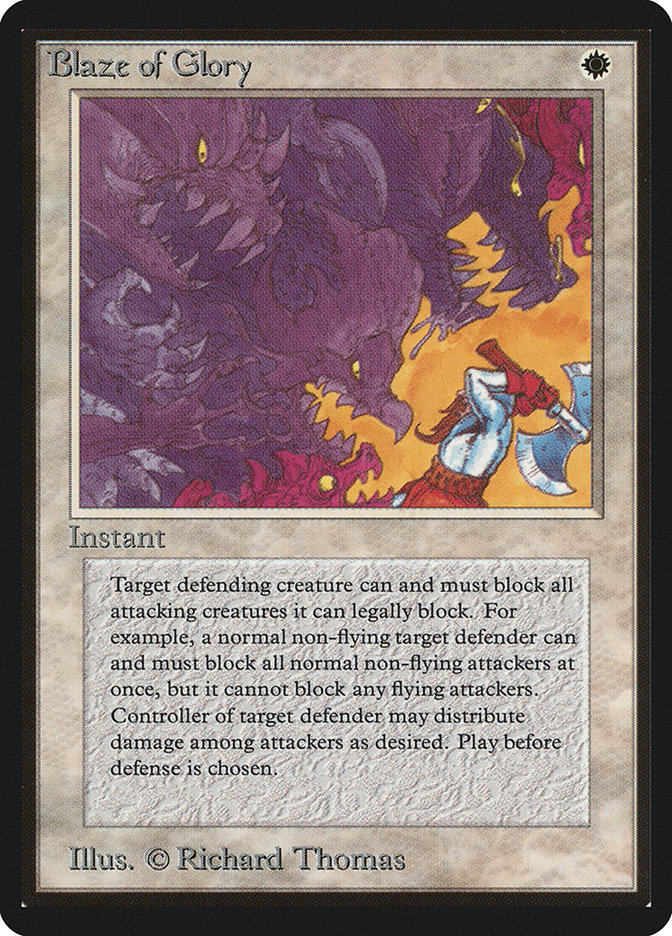 Condition: NM/M



Price: $149.99




Out of Stock.