Nevinyrral's Disk
Card Type:
Artifact
Casting Cost:

Card Text:
1: Destroys all creatures, enchantments, and artifacts in play. Disk begins tapped but can be untapped as usual. Disk destroys itself when used.
Oracle Text:
Nevinyrral's Disk enters the battlefield tapped.
1, Tap: Destroy all artifacts, creatures, and enchantments.
Artist:
Mark Tedin
Rarity:
Rare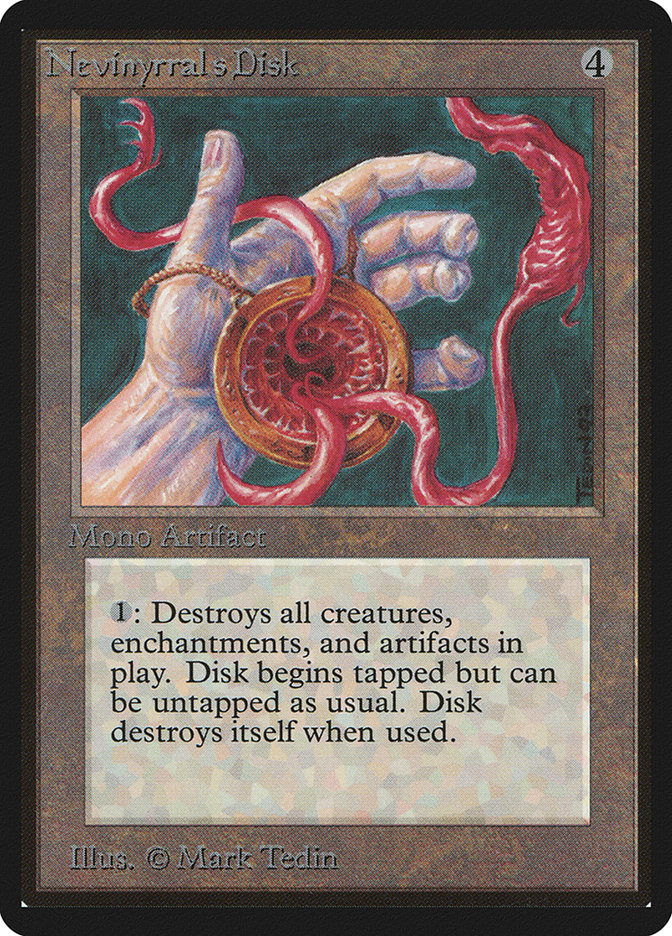 Condition: NM/M



Price: $599.99




Out of Stock.