Dark Heart of the Wood
Card Type:
Enchantment
Casting Cost:


Card Text:
You may sacrifice a forest to gain 3 life.
Counts as both a black card and a green card.
Oracle Text:
Sacrifice a Forest: You gain 3 life.
Flavor Text:
Even the Goblins shun this haunted place, where the tree limbs twist in agony and the ground seems to scuttle under your feet.
Artist:
Christopher Rush
Rarity:
Common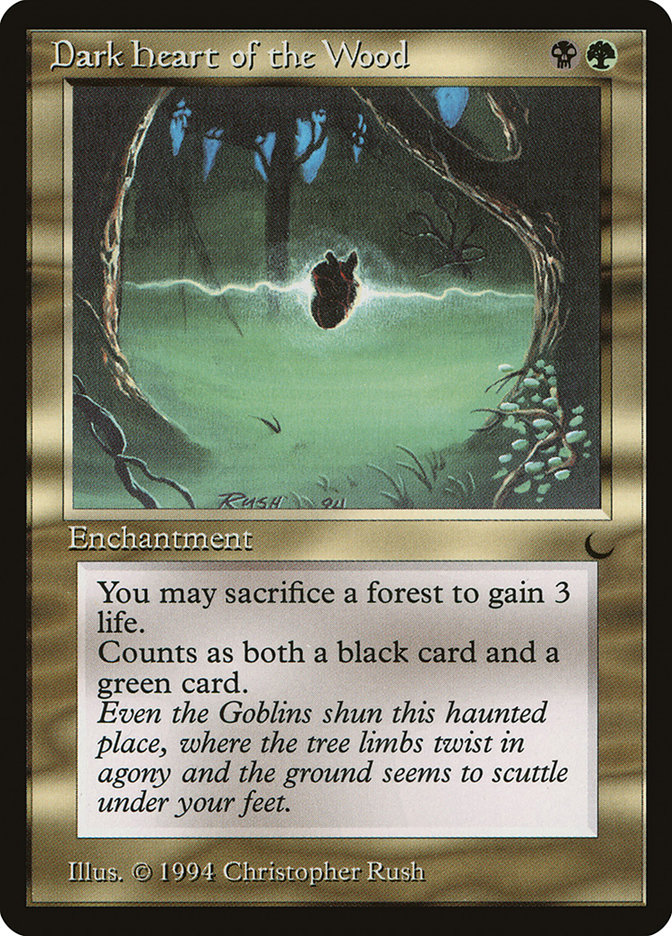 Condition: NM/M



Price: $0.25


58 in stock