Brass Man
Card Type:
Artifact Creature
Creature Type:
Construct
Power/Toughness:
1/3
Casting Cost:

Card Text:
Brass Man does not untap during your untap phase.
1: Untap Brass Man. Use this ability only during your upkeep.
Oracle Text:
Brass Man doesn't untap during your untap step.
At the beginning of your upkeep, you may pay 1. If you do, untap Brass Man.
Artist:
Christopher Rush
Rarity:
Uncommon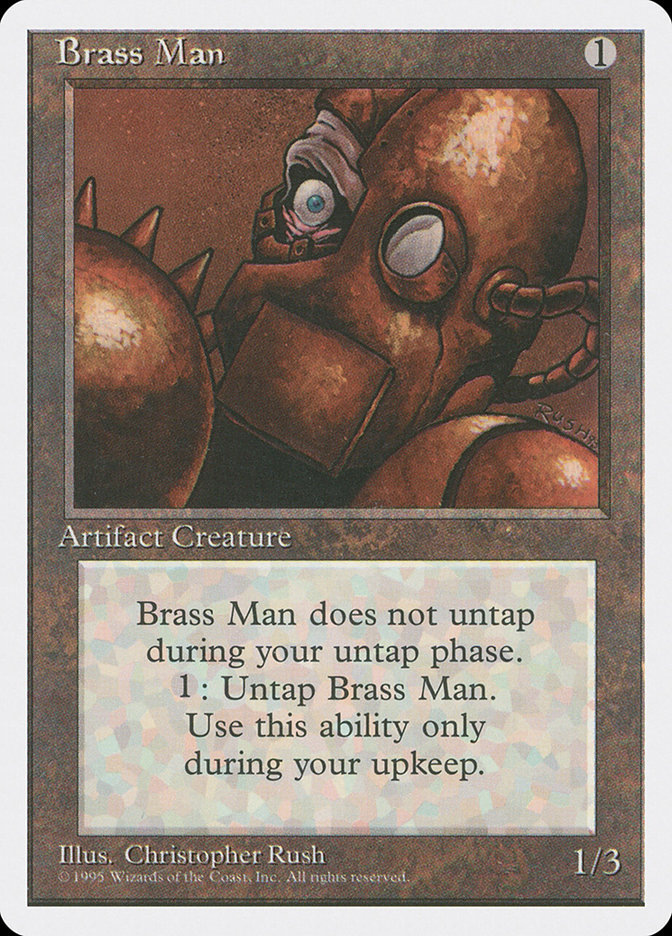 Condition: NM/M



Price: $0.29


93 in stock