Cursed Rack
Card Type:
Artifact
Casting Cost:

Card Text:
Target opponent discards down to four cards during his or her discard phase.
Oracle Text:
As Cursed Rack enters the battlefield, choose an opponent.
The chosen player's maximum hand size is four.
Flavor Text:
Ashnod invented several torture techniques that could make victims even miles away beg for mercy as if the End had come.
Artist:
Richard Thomas
Rarity:
Uncommon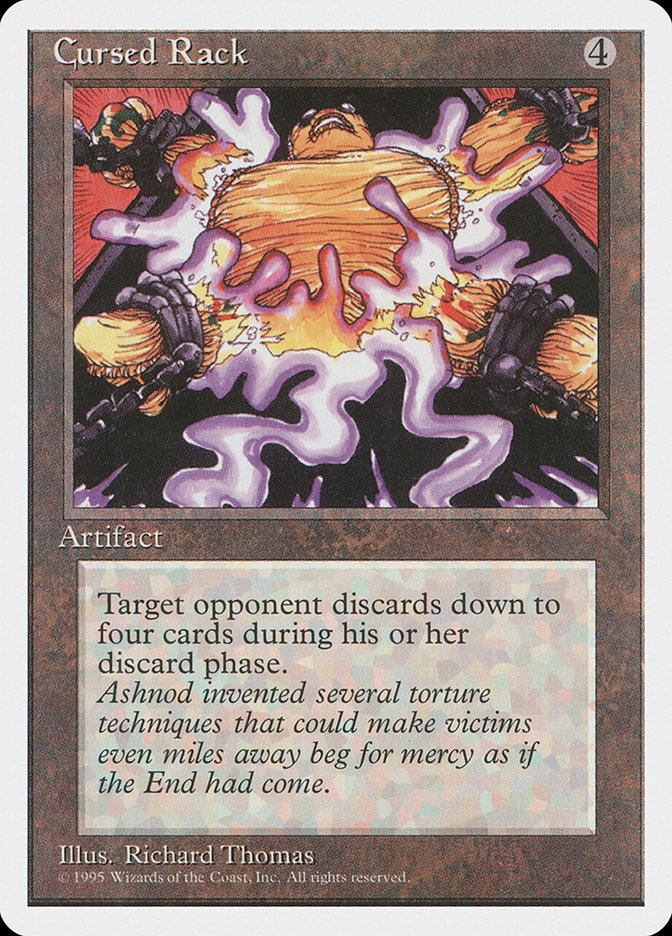 Condition: NM/M



Price: $0.25


78 in stock