Needleshot Gourna
Card Type:
Creature
Creature Type:
Beast
Power/Toughness:
3/6
Casting Cost:



Card Text:
Needleshot Gourna may block as though it had flying.
Oracle Text:
Reach
(This creature can block creatures with flying.)
Flavor Text:
The first aven scout squad returned from Krosa with disturbing stories. The second returned with disturbing casualties.
Artist:
Edward P. Beard, Jr.
Rarity:
Common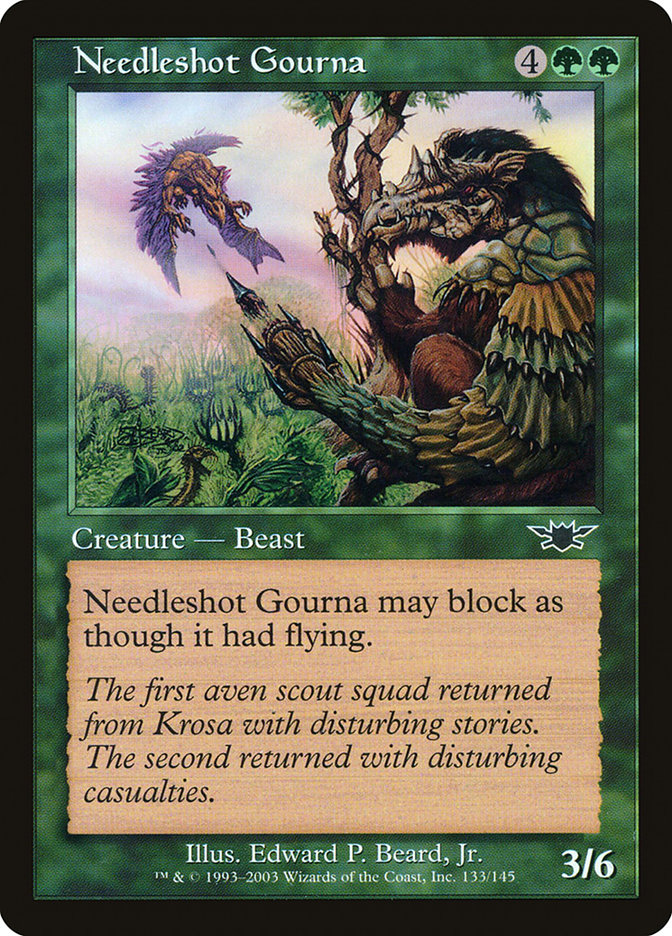 Condition: NM/M



Price: $0.15


96 in stock