Leveler
Card Type:
Artifact Creature
Creature Type:
Juggernaut
Power/Toughness:
10/10
Casting Cost:

Card Text:
When Leveler comes into play, remove your library from the game.
Oracle Text:
When Leveler enters the battlefield, exile all cards from your library.
Flavor Text:
Once a century, the levelers rip through every corner of Mirrodin, obeying the commands of an unseen master.
Artist:
Carl Critchlow
Rarity:
Rare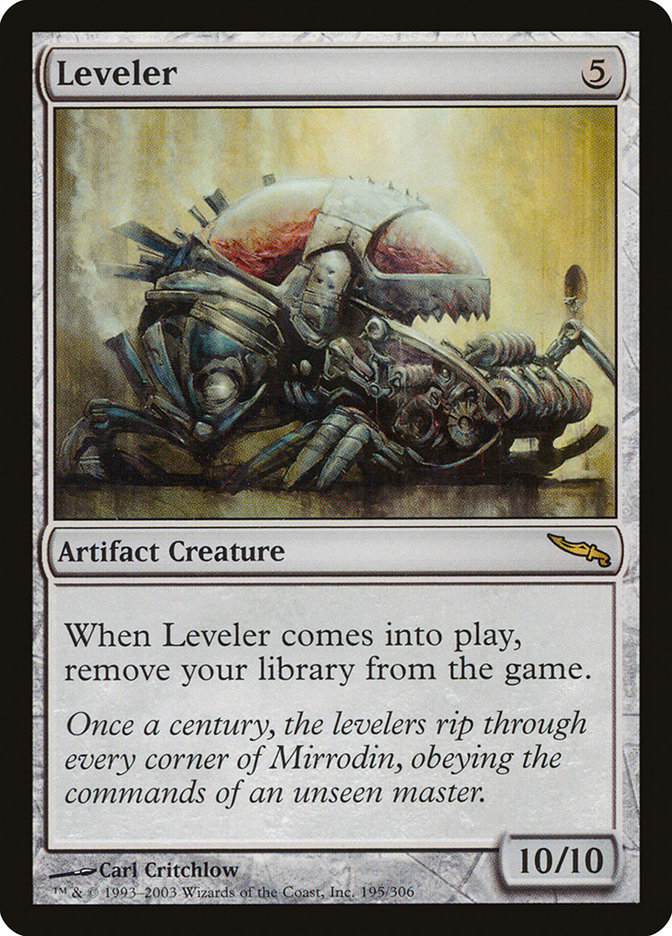 Condition: NM/M



Price: $0.59




Out of Stock.