High Tide (Amy Weber)
Card Type:
Instant
Casting Cost:

Card Text:
Until end of turn, all islands produce an additional U when tapped for mana.
Oracle Text:
Until end of turn, whenever a player taps an Island for mana, that player adds an additional U.
Flavor Text:
"By the time their enemies noticed the sea's changing mood, the Vodalians had often shifted formation and were ready to attack."
—Sarpadian Empires, vol. V
Artist:
Amy Weber
Rarity:
Common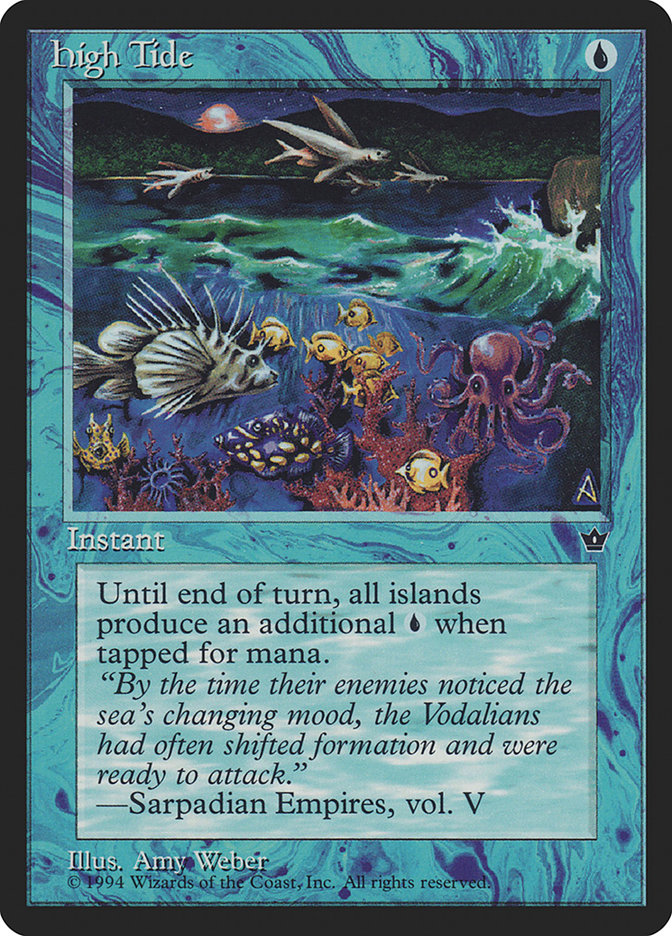 Condition: NM/M



Price: $0.69




Out of Stock.