Blue Ward (Not Tournament Legal)
Description:
Collector's Edition cards have square corners and the backs have gold borders. They are not legal for tournament play.
Card Type:
Enchantment
Subtype:
Aura
Casting Cost:
Card Text:
Target creature gains protection from blue.
Oracle Text:
Enchant creature
Enchanted creature has protection from blue. This effect doesn't remove Blue Ward.
Artist:
Dan Frazier
Rarity:
Uncommon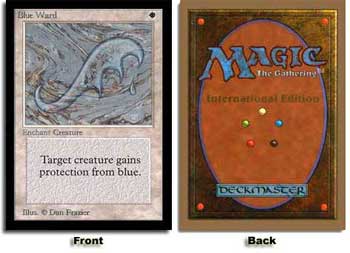 Condition: NM/M



Price: $1.49


1 in stock