Meddling Mage
Card Type:
Creature
Creature Type:
Human Wizard
Power/Toughness:
2/2
Casting Cost:


Card Text:
As Meddling Mage comes into play, name a nonland card.
The named card can't be played.
Oracle Text:
As Meddling Mage enters the battlefield, choose a nonland card name.
Spells with the chosen name can't be cast.
Flavor Text:
Meddling mages chant so loudly that no one can get a spell in edgewise.
Artist:
Christopher Moeller
Rarity:
Rare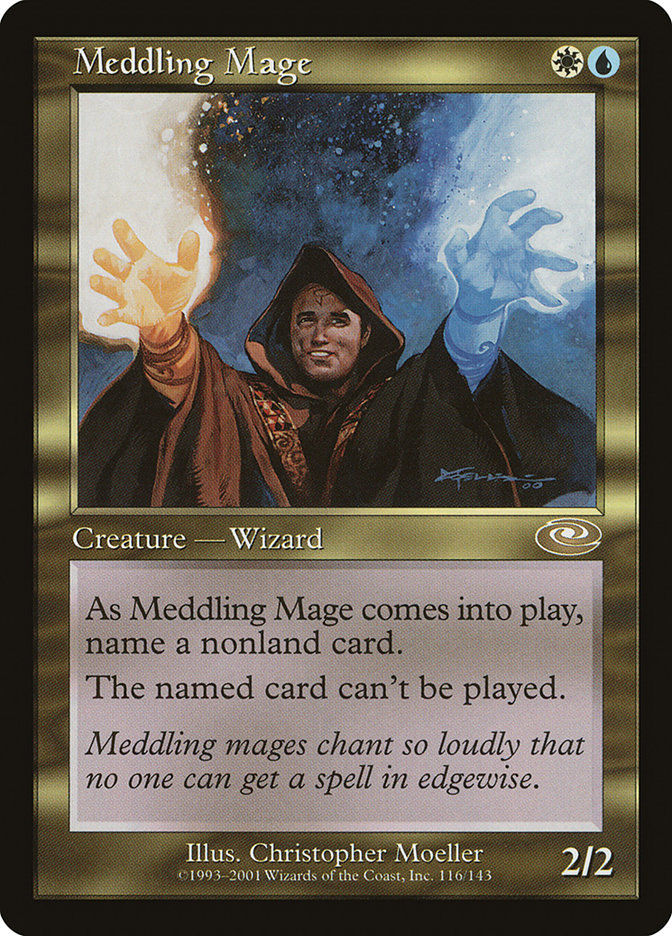 Condition: NM/M



Price: $32.99




Out of Stock.