Canopy Spider
Card Type:
Creature
Creature Type:
Spider
Power/Toughness:
1/3
Casting Cost:


Card Text:
Canopy Spider may block as though it had flying.
Oracle Text:
Reach
(This creature can block creatures with flying.)
Flavor Text:
It keeps the upper reaches of the forest free of every menace . . . except for the spider itself.
Artist:
Mike Raabe
Rarity:
Common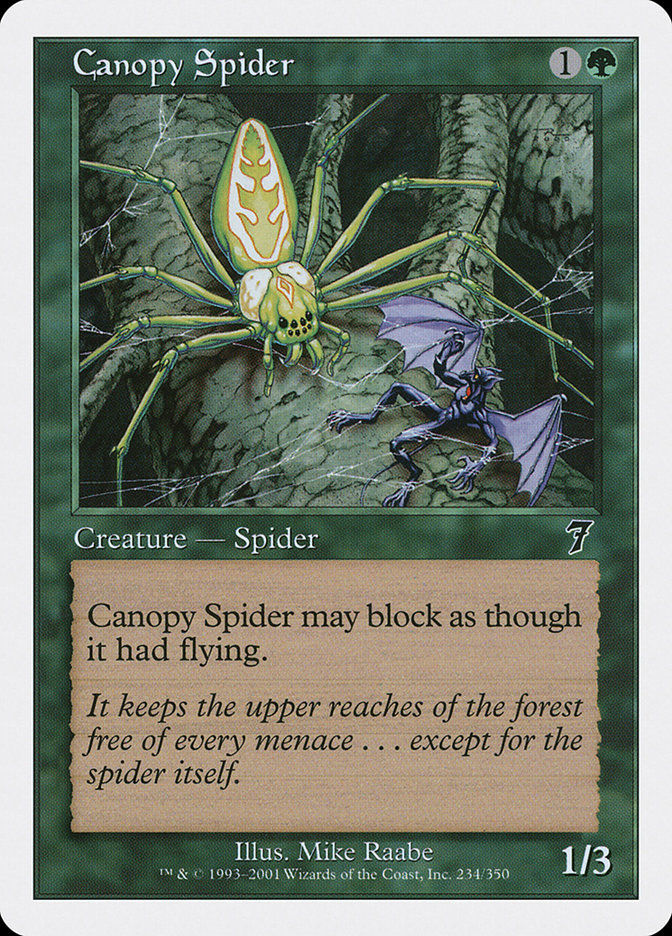 Condition: NM/M



Price: $0.15


99 in stock