False Demise
Card Type:
Enchantment
Subtype:
Aura
Casting Cost:


Card Text:
When enchanted creature is put into a graveyard, return that creature to play under your control.
Oracle Text:
Enchant creature
When enchanted creature dies, return that card to the battlefield under your control.
Flavor Text:
"Go down there and fish him out. Maybe his hide will fetch a price."
Artist:
Pat Morrissey
Rarity:
Uncommon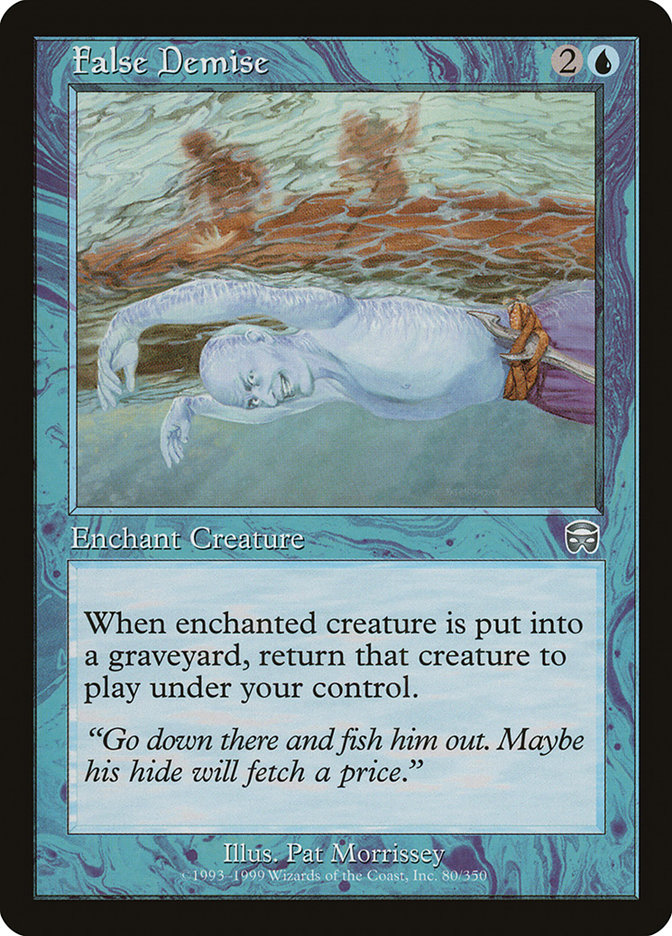 Condition: NM/M



Price: $0.25


19 in stock