Balance Of Power (Portal: 3 Kingdoms)
Card Type:
Sorcery
Casting Cost:



Card Text:
If you have fewer cards in your hand than your opponent does, you draw until you have the same number.
(When you play Balance of Power it doesn't count as in your hand.)
Oracle Text:
If target opponent has more cards in hand than you, draw cards equal to the difference.
Artist:
Quan Xuejun
Rarity:
Rare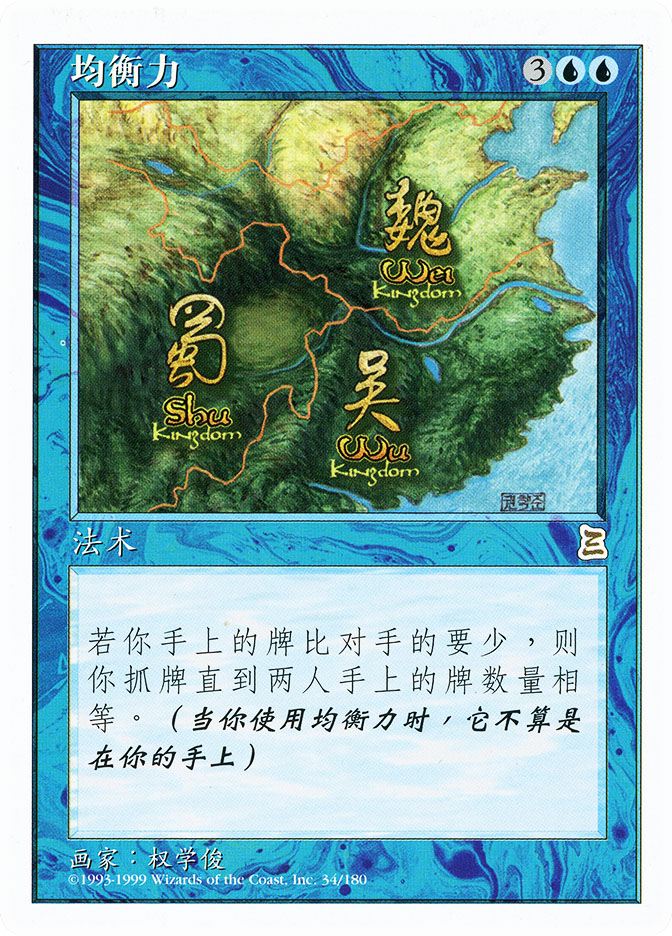 Condition: NM/M



Price: $1.99


7 in stock