Hesitation
Card Type:
Enchantment
Casting Cost:


Card Text:
If any spell is played, counter that spell and sacrifice Hesitation.
Oracle Text:
When a player casts a spell, sacrifice Hesitation and counter that spell.
Flavor Text:
Gerrard hesitated, looking up at the enemy ship. The future hesitated with him, changed forever by the pause.
Artist:
Pete Venters
Rarity:
Uncommon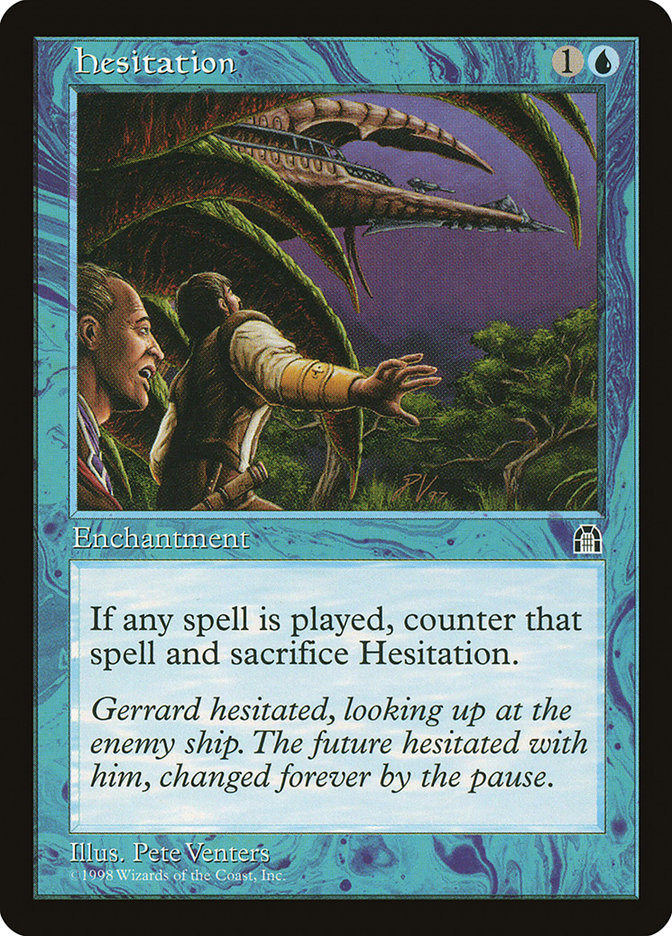 Condition: NM/M



Price: $0.29


5 in stock